Hi and welcome,
Has your company decided to introduce a Warehouse Management Software (WMS)?
And have you been tasked to lead the project? 
And now you want to understand what steps you need to take?
Then you have come to the right place.
My name is Adrian Neumeyer, I'm a long-term IT Project Manager and founder of Tactical Project Manager, a website where I provide project playbooks (sample project plans) for common high-stakes projects – including WMS implementations.
The project playbooks I share on my site provide deep perspective, including actionable steps, and recommended questions you should ask to understand the requirements and to ensure risk is minimized and the go-live will be a success.
I have a complete Warehouse Management System Implementation Plan for you which you can download further below.
The WMS Implementation Playbook was built in cooperation with other project leaders and implementation experts with deep experience in Warehouse management and WMS rollouts.
Before I walk you through the WMS playbook, let's have a look at the over all process.
What are the steps (or phases) in a WMS implementation project?
The Steps for Any WMS Implementation
In a WMS rollout you will follow the typical process used in most IT projects:
Step 1: Project initiation
During the initiation phase your focus should be on three major activities: Establishing the project team and getting a clear picture of the stakeholders that need to be involved (Warehouse Management, IT, Sales, Purchasing etc.). Secondly, you should work out a clear project goal: what are the improvements that should be accomplished within the WMS implementation project? Involve the warehouse and other functional teams to reveal weaknesses and issues your operation faces in the current warehouse logistics processes. Thirdly, set the high-level scope and requirements for your WMS and reach out to potential WMS vendors whose solution meets your criteria. Pick a software vendor and sign an implementation contract.
Step 2: Planning
With a WMS vendor and implementation partner chosen, you next create a detailed project schedule and project budget. The schedule in particular has to show when workshops will be held, testing activities (integration test, user acceptance test), migration activities, cut-over steps and the go-live date. Any milestones and important cut-off dates should be included as well. The planning phase concludes with the official project kick-off meeting, where the final schedule is presented to the team members and stakeholders.
Step 3: Concept (or design) development
During the concept phase, you will have several workshops with your implementation partner to work out the exact requirements. The WMS consultants need to know how to customize and configure the warehouse management system for your processes. The concept phase concludes with the sign-off of a very important document: the requirement specification, which captures the requirements and the to-be processes from goods receipt to shipping in detail.
Step 4: Implementation
Your implementation partner will now set up the WMS system according to your needs. The technical work can take anywhere from 2 – 8 weeks, depending on the WMS and the need for custom development. Once the system has been configured, you will be conducting various tests, including a functional (User Acceptance Test) and integration test where all processes are tested end-to-end including system integration with other systems (e.g. ERP/eCommerce platform/TMS …) and your carriers (DHL, UPS etc.). Another critical activity will be to plan the data migration and cut-over. At the end of the implementation phase, the system has been fully tested, a cut-over/go-live plan has been established and the team is ready for go-live.
Step 5: Go-Live
The WMS will be activated and released for end users. Usually, when processes have been tested diligently and the system transition has been well planned, you should not experience any big issues during go-live. To contain the impact of any issues or gaps discovered post go-live, the line of communication needs to be clear and the implementation team must be onsite to provide fast support.
Would you like a detailed breakdown of the steps of a WMS rollout?
Do you want to know what questions you need to to discuss and what points to go through when meeting with your implementation partner or software vendor?
I have gathered all steps and questions in detail in my "WMS Implementation Playbook" which you buy on this page.
Let me show you what is included in the playbook.
A REAL-LIFE IMPLEMENTATION PLAN FOR DOWNLOAD
Warehouse Management System Implementation Playbok
The WMS Implementation Playbook is a complete project plan and checklist to guide you through the entire process. of rolling out a WMS in your organization. It takes you through all the steps of a WMS implementation, from initiating the project, involving the right people, process analysis & establishing the business case for implementation, testing, migration and go-live.
The playbook contains more than 90 detailed action steps
AREAS COVERED:
Project initiation
Define goal & key objectives
High-level scope & requirements
WMS vendor selection
Planning phase
Detailed project plan
Project budget
Procurement of software & hardware
Project kick-off meeting
Concept phase
Product handling
Warehouse layout (zones, racks, shelves etc.)
Warehouse processes (productive and non-productive processes)
Labels
Authorization concept
System interfaces / integration with other applications and external partners (carriers…)
Implementation
System configuration
Custom development
Testing
Migration and cut-over planning
Training
Go-live communication
Go-Live
Activation of system, onsite support etc.
This is not a theoretical playbook.
It is "real-life".  Built by IT and logistics practitioners with deep warehouse management experience! I wanted to ensure the playbook does not only cover the IT part (which is easy because it is provided by the consultant) but also the key activities and decisions that need to be taken by the warehouse / logistics team.
The WMS Implementation Playbook includes detailed questions that should be discussed in order to understand the requirements within each of the processes — from goods receipt, putaway and storage, picking and packing to shipping and non-productive processes such as stock transfers and cycle counting:
The WMS Implementation Playbook also includes a detailed overview of the scenarios and processes that need to be tested. Simply add the test cases specific to your business and you have a solid test plan that can be detailed further with the help of your warehouse colleagues.
Included: A Gantt Chart of the complete WMS rollout from initiation to go-live. Activities are grouped into suitable summary tasks like Requirements gathering/Process definition, Setup of test instance, Test case development and so on:
Update December 2022: Test Cases
I'm excited to inform you that the latest version of the WMS Playbook now includes a complete compilation of test cases. The test cases cover the scenarios that need to be tested during of a typical WMS rollout: Goods receipt, Putaway, Bin-to-Bin transactions, Replenishment, Cycle Counting, Order Processing, Shipment Load Planning, Picking and Packing, Checking and Loading of Product, Delivery and Return Handling.
How can the WMS Implementation Playbook help you?
Understand the full impact of the project (don't overlook any step)
There's much to gain with a WMS implementation – faster processes, fewer errors, a happier team – but there's also quite a bit to lose – when the rollout doesn't go well and it hurts the business. I don't want this to happen to you. That's why I created this playbook. The playbook will help you understand the full size and scope of the project – the bits and pieces that need your attention – from defining cut-off dates and deadlines for operations to preparing test cases, conducting training sessions to cut-over planning. It's all listed in the playbook. Equipped with this knowledge, you'll be in a position where you can confidently manage this complex project and deliver a smooth system transition.
Create a reliable schedule (in much less time)
Even if you spent weeks building your own project plan from scratch by gathering pieces of information and tips from online discussion boards, former colleagues and WMS vendor websites, it would be hard to arrive at the level of detail and completeness provided by this WMS playbook. Why? The WMS playbook includes the real-life experience of a team of logistics and IT specialists who have been involved in several WMS rollouts and who are able to share their unbiased recommendations for your benefit.
Ensure your investment will pay off
Rolling out warehouse management software is a tough project. Thus you want to ensure that whatever software you choose is set up in such a way that it supports your workflows in the best way possible, making it easier than ever to handle incoming or outgoing orders or check inventory levels. Only then your staff will actually use the system! To achieve WMS processes that perform according to your needs requires careful coordination between the logistics/warehouse team and your IT partner. The WMS Implementation Playbook enables you to faciliate those IT/business discussions and workshops because it covers the relevant discussion points in an easy-to-understand, checklist-like format.
Who is the WMS Implementation Playbook for?
I created the Playbook with the following groups in mind:
Logistics/Warehouse professionals in charge of process improvement who are leading the rollout of a WMS (warehouse management software) for their organization.
Implementation Consultants who are leading the technical work within WMS rollouts.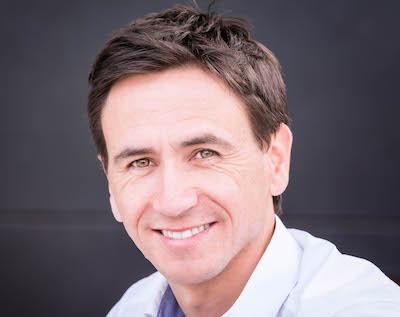 Hi, I'm Adrian Neumeyer, founder and CEO of Tactical Project Manager. I have been working as a Senior IT Project Manager for the past ten years. Today my focus is to help people who manage projects — people like you! — by providing practical tips and time-saving tools. Connect with me on LinkedIn.
I'm committed to providing you with highly useful and practical materials to help you in your work. If you feel the WMS Playbook is not what you were looking for, I am happy to return your investment within 30 days after your purchase. Just reach out via the contact form.
Got a question about this product?
Ask your question here!
I usually respond within 24 hours, except on weekends.
Get the WMS Implementation Playbook
Follow a proven formula for introducing a Warehouse Management System at your company
Built by a WMS Implementation Expert and a Logistics Operations specialist with a track record of delivering smooth WMS implementations for well-known companies.
Phases covered: project initiation, project planning, gathering detailed requirements within each process (goods receipt/putaway/shipping etc.), system configuration, test preparation and testing, go-live prep. & go-live
Detailed actionable steps within each phase

(90+ steps)

Applicable to any WMS software

Delivered as a Microsoft Excel file




30-day money-back guarantee if you are not happy
Secure payment via FastSpring, a US payment provider
You will receive an email with the project plan file