Switching to a 3PL? Here is a step-by-step playbook
Are you moving from your existing fulfilment provider to a new 3PL? The 3PL Implementation Playbook gives you a roadmap with the necessary steps you need to go consider.
Hello, and welcome to this page!
Thanks for stopping by.
Before you read on, what is this site about?
My name is Adrian Neumeyer. I'm a former Senior Project Manager and the founder of Tactical Project Manager, a website dedicated to providing you with the most useful tips and resources to help you manage your project in the most efficient way.
I offer a range of digital products such as Project Management Templates for Excel.
I also offer project playbooks. Project playbooks are essentially spreadsheets that provide you with a detailed breakdown of recommended action steps for common project types in IT, Supply Chain, Finance and other areas.
One of the playbooks I recently released covers a 3PL Implementation. You can ready more about here.
What are your reasons for moving to a 3PL or changing the 3PL provider?
Reason 1: Improving performance
There are various reasons why companies need to switch to new 3PL, 3PL provider are your business partners, they are essential part of supporting and eventually growing your business. Choosing a 3PL is a high-stake decision that can have immense impact of the overall business performance. There are many reasons why it is a smart decision to switch 3PL, below are the reasons related to performance:
Inconsistent performance of 3PL in achieving agreed targets
This means that 3PL has performance-related issues and is inconsistent with attaining the desired target of the supply chain. Possible examples of these are, inventory variances, order fulfillment issues, product damages related to warehouse handling, wrong products serve etc.
Order fulfillment accuracy and product inventory accuracy is crucial to perfectly fulfilling customers' orders and preventing costly product returns. It is important to note that the 3PL you should be getting should measures its own KPI (Key Performance Indicators) and has the technology to look at their performance data in real-time so that it can help you in your business decision-making.
Your 3PL service provider consistently performs as expected and hits the target as required. However, as time goes by, the volume of the demand of your product began to spike up and order volume increased.
Your service provider is accommodating the increase in volume, but they struggle to keep up with the demand. You are expecting the orders to increase more in the coming weeks and months, so you are inquiring on the capabilities of the 3PL if they can keep up with your requirements.
It is critical that companies know the capabilities of their 3PL and communicate their future of their business because this can help both parties to anticipate the need of each side.
Switching 3PL because companies want to sustain their growth while operating at high-level standards might be a sensible move especially when they don't have the capabilities in terms of readily available manpower, option for facility expansion, and additional service like knitting, repair, product customization etc.
Unexplained or unaccounted inventory variance
In the business, accounting of inventory is essential to correctly forecast and replenish products. 3PL should have accurate inventory transactions in order to account all product issuance to the customers. Any unaccounted products will lead to financial and opportunity losses.
Response to Issues and Challenges
While this is not a tangible as the Key Performance Indicators (KPI), 3PL response time to issues concerning customers and the status of orders are critical especially if they caused customer complaints.
If your 3PL provider does not take responsibility for reverting back crucial information and usually takes days before answering critical queries, you might want to consider switching to a different 3PL.
In today's fast-paced world particularly in eCommerce, response timeliness is equally important as performance. Those 3PL that are responsive to changes are the ones that survive and come on top of the competition.
One of the factors that drive companies to switch to new 3PL is their operating cost. Some traditional 3PL providers have complex pricing and have separate charging for each various service like picking and packing, inventory management, shipping, customer service and product return. One should consider switching to new 3PL:
When your operating cost is eating up most of the revenue
There are 3PL providers that pass on the cost of each extra work they do. When this happens, you may end up paying more than what you need.
Companies nowadays have simplified their costing and have integrated processes into one whole service and might even offer all-in cost. If the cost you are paying does not equate to quality and reliable service, it is time to plan for the switch of 3PL. Instead of paying for individual services, the company should look for a 3PL with an all-in offer that can lower its operating cost.
Reason 3: 3PL Technology Capability
Admit it, it's not always the performance and cost that matter. Aside from the reasons cited above, the below reasons would also be worth considering when choosing a new 3PL:
Compatibility in technology is one of the key drivers in seamless operations flow and business growth, particularly in today's world, where data should be available anytime and anywhere.
3PL service should come with a reliable and constant development in technology to support your business to keep up with the ever-changing and advancing technology.
System compatibility with smartphones can level up your business through easy access of information at your fingertips.
Constant upgrades may also be a good indication that your 3PL's software is constantly being developed according to your need. Another critical feature of technology is the system reports. Examples of vital data that need accuracy and real-time update are inventory balance, inventory reorder point (replenishment), order fulfillment status and product return rate.
Compatibility of technology through application interface can give you easy access to your inventory and other essential reports for your business. It is also essential that your 3PL continuously upgrading and developing their system to adapt to changing technology.
3PL's Fulfillment Network Capability
3PL's Fulfillment network
One of the great advantages of 3PL with large distribution networks is their capability to reach customers.
3PL with fulfillment centers globally and across the country might have a strategic advantage when it comes to delivery network and shipping partners. It also gives you flexibility in optimizing the freight cost for each shipment with possibly getting lower shipping cost.
There are unique requirements for each company and there should be also a unique solution from your 3PL provider. Partnering with the 3PL provider should have mutual benefit between the client and the service provider. Switching of 3PL should be carefully planned and executed so that there will be minimal interruption of business operations.
The 3PL Implementation Playbook
The 3PL Implementation Playbook gives you a roadmap with the necessary steps you need to go consider.
Project Initiation

Stakeholder involvement
Goal definition
Identifying 3PL requirements
Assessment of key risks

Planning

Identifying cut-off dates
Communication Plan
System Integration Plan
Support Plan
Inventory Count Plan
Transfer of Products Plan 

Execution

Support team deployment
Transfer of products
Go-Live
Product restocking
Backorder recovery
Performance monitoring

Closing

Project review/lessons learned
Built by a 3PL Logistics Specialist with over 10 years in supply chain management and 3PL implementation
Excel file
Instant download
Secure checkout process
I'm committed to providing you with highly useful and practical materials to help you in your work. If you feel the project plan is not what you were looking for, I am happy to return your investment within 30 days after your purchase. Just reach out via the contact form.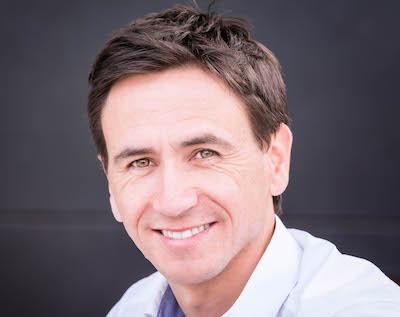 Hi, I'm Adrian Neumeyer, founder and CEO of Tactical Project Manager. I have been working as a Senior IT Project Manager for the past ten years. Today my focus is to help people who manage projects — people like you! — by providing practical tips and time-saving tools. Connect with me on LinkedIn.
Get the 3PL Implementation Playbook
A detailed breakdown of the essential steps for moving to a new 3PL
Built by a Logistics Specialist with 12 years working for a major 3PL provider
Covers the complete project moving from an existing fulfillment operation to a new 3PL
Including: Project initiation, Planning and creation of sub-plans (system, inventory count and transfer plan etc.), performing the move and project closing.
Format: Excel file
30-day money-back guarantee if you are not happy
Secure payment via FastSpring, a US payment provider
You will get an email with a download link
Contact form for questions and support