My Proven Project Management Templates for Google Workspace
Successfully deliver high-stakes projects with my project management templates for Google Sheets, Google Slide and Google Docs
No premium Google account required to use the templates. 100% functional with a FREE Google Workspace account
Finally!
It's done.
I finally have converted all my project management templates to the Google Workspace ecosystem (which you may know by its former name, Google Suite).
The weather conditions provided the ideal setting for me to accomplish this task.
Like in other parts of the world, we also faced a heat wave here in Germany, with temperatures reaching INSANE levels (35 °C/95° F or more) for days. So there was just no way for me and my family to leave the house. Blinds down to keep the heat outside, I locked myself into my home office and got to work – migrating the files to Google Workspace and optimizing them for the this platform.
The thing is:
People had been asking me for Google Sheets/Docs versions of my templates for a long time. 
But I was busy with other projects and growing the blog.
If you are interested ….
A quick story of my templates
The templates you can see below were originally built for Excel and the Microsoft Office suite.
I built them during my time as a Senior Project Manager when I was handed a large program involving several large-scale IT implementations.
When I was hired, the company I worked for did not have any good templates.
And no PM app.
And the templates I found on the web were either too basic, half-finished or too complex.
Not the quality I was looking for, given that my name was in the line and I absolutely wanted to deliver a good projects.
My company was betting on me.
When your company is betting on you and handing you a massive project to lead, you need good tools to do the job well.
So I spent a few days designing a complete set of templates from scratch. Templates that would allow me to manage all aspects of the project from start to finish. In particular, templates that ensured I would always maintain in control over tasks, milestones and requirements.
A few things were important for me when building my templates:
The templates had to be super effective to use. If I needed to know when a particular task was due, I could pull that information within 3 seconds. If the labor rate for one of my resources went up, I only wanted to update the rate once and my budgeting spreadsheet should automatically recalculate to project cost.
Keep formulas simple: Anybody using my templates should be able to understand instantly how they worked and what the formulas did.
No macros: While it's nice if you can automate some of the steps, macros can be a huge liability long term. Who is going to maintain the macro? You may not have the skills to maintain it. And the macro may in fact give you incorrect data if a spreadsheet is modified but the code is not. So that's why I built my templates without macros.
Great user experience: The templates should be fun to use. After all, I was going to spend 10-12 hours on leading projects every day. So I wanted to have tools I enjoyed using. Because if you don't like your templates and spreadsheets, you are likely not going to keep your documentation up to date, which is not good.
Once I had created all template, I shared them with my coworkers and my followers on Tactical Project Manager.
The feedback was very good.
You can read some of the comments below.
Anyway, to keep it short:
My project management templates are now "ready for Google Workspace" and you can get them here. The templates work with the apps Google Sheets, Docs and Slides, and you can make full use of the sharing and collaboration features of the cloud.
A Complete Set of Project Management Templates for Google Workspace
The template collection contains the following templates:
Project Timeline (Google Sheets)
Gantt Scheduler (Google Sheets)
Project Budget (Google Sheets)
Risk Log (Google Sheets)
Stakeholder Analysis Template (Google Sheets)
Project Dashboard (Google Slides)
Project Charter (Google Doc)
Change Log (Google Sheets)
Project Task List (Google Sheets)
Communication Plan

(Google Sheets)

RACI Matrix (Google Sheets)
RAID Log (Google Sheets)
Requirement Specification (Google Doc)
Kick-off Deck (Google Slides)
Lessons Learned Workshop Template (Google Slides)
Let me share with you details about each template:
No premium Google account required to use the templates. All templates are 100% functional with your FREE Google Workspace account
You will get the following templates:
Project Schedule
(Google Sheets)
Quickly draw up a project schedule by coloring adjacent cells. This Google Sheets solution is the fastest way to plan out a project from start to finish. It works best in projects that don't have a lot of dependencies. Each column represents one week on the calendar, and a blue cell indicates a task scheduled for that week. I used this sheet for all of my projects, which were large IT implementations with 1-2 years in duration.
Simple Gantt Scheduler
(Google Sheets)
If you are looking for an easy way to create a high-level, initial project schedule with basic dependencies, use this Google Sheets file. You can use it for planning out small to medium-sized projects from initiation to completion.
How it works: You enter a project start date. Then you add all relevant tasks. Use the predecessor column to connect dependent tasks. For example, suppose you want to create a dependency between the task Concept development and Build prototype, then you can link those two tasks by making Concept development the predecessor of the Build prototype task (meaning, the concept must be finished before the prototype buildup can start). Note: Spreadsheet-based scheduling tools like this one are great for the initial, high-level planning of smaller & medium-sized projects. If you have a more complex WBS, use a professional tool like Microsoft Project.
Project Budget
(Google Sheets)
I always wanted a budgeting spreadsheet where I could track planned and actual values side by side. I also didn't just want to track costs, but also effort. This way I could immediately spot deviations from our projections which would indicate a potential problem (or misestimation). My Project Budget for Google Sheets – which has already served hundreds of PMs in its Excel version for many years – enables you to do exactly this kind of pragmatic cost tracking that I described. You can see the variance between what was planned vs. actual effort and cost.
How to use the Budget sheet: First, enter your team members and their estimated effort on a per-week basis. Maintain their daily or hourly rates, e.g. $800.00/day. The Project Budget for Google Sheets will automatically calculate the labor cost for you. Should any of the rates change, you only need to maintain them once in the Rates tab. No need to correct formulas one by one! It all works automatically.
Use the other tabs for material, equipment, services and travel to plan out other budget types.
The Project Budget will automatically add up your numbers and give you the total budget in a clean, simple dashboard.
Finally, use the Actual columns to track actual costs on an ongoing basis. You can also track actual efforts, as you can see in the image below.
In the dashboard, you instantly see the budget status incl. plan vs. actual.
This is the Risk Log I have been using in all my projects. We usually held a risk assessment meeting with the client, my Co-PM and other major stakeholders. During the meeting, we brainstormed potential risks and defined suitable mitigation measures.
You can specify the risk type (resource risk, budget risk, business risk, schedule risk). Feel free to maintain other risk types based on your project type.
According to PM best practices, estimate the probability of occurrence as well as the potential impact of the risk in case it will materialize. The Risk Log for Google Sheet has the necessary columns to document those values.
Probability x Impact = Overall risk factor: This value is automatically calculated, and it allows you to prioritize your efforts on the most critical risks (indicated by the highest overall risk factor).
Finally, don't forget to nominate a risk owner to oversee or implement any mitigating actions. And of course, set a due date for when the actions must be implemented!
Stakeholder Analysis Template
(Google Sheets)
Knowing all your stakeholders and being on good terms with them – if you have accomplished that, you can be really proud of yourself! Whether it's about getting the requirements, the resources or necessary approvals for your project: Everything will be easier when you have built relationships with your stakeholders.
The Stakeholder Analysis Template gives you a framework for knowing your stakeholders and defining an engagement strategy. Record all potential stakeholders here and document any insights that you have gathered from conversations with stakeholders here.
Project Dashboard
(Google Slides)
This is a dashboard template for Google Slide – the PowerPoint variant in Google Suite. It has served me very well in my projects, particularly when the client team was lacking commitment and tasks were not getting done. The core section of the dashboard is a breakdown of open tasks. Just show the dashboard to the CEO or executive sponsor and they will understand they need to get their act together and close tasks assigned to them.
Project Charter
(Google Docs)
The Project Charter template provides you with an easy-to-understand format for documenting all relevant aspects of your project, including the goal, scope, team setup and more. Anybody going through the charter will have a clear picture of what is going to be done – and what is outside of the scope. I use this format for all my projects – big or small – and I recommend adding links to your other project artifacts to the document, links to the project schedule, the budget, the risk or RAID log etc. This way people can pull out the details themselves.
The template comes with all the necessary sections:
Project overview
Scope
Timeline
Project organization
Budget
Risks
Assumptions
I added comments and sample content so you know what goes into each section.
No premium Google account required to use the templates. They are are 100% functional with your FREE Google Workspace account
Change Log
(Google Sheets)
This is where you record any unplanned scope changes that popped up after the project was signed off. These could be additional requirements, tasks you took over from the client which initially were not part of your responsibilities or schedule changes that impact the project budget.
Project Task List
(Google Sheets)
The Task List is your most important file from all the project templates. Track all open activities here. Personally, I also use the task list for tracking issues because. Having all action items in a single file is more convenient, but you can also use the RAID Log for issue tracking.
The Task List for Google Sheets makes it easy to keep an overview, even when you have hundreds of to-do's to coordinate (at any given time, I had around 150 open tasks to manage). You can also define categories to group related tasks and filter tasks based on the task responsible, the due date or other parameters. The comment field is helpful for recording the history of steps for a particular task. In big projects, you are being bombarded with so much information that you can't all keep in your head. Use the comment field to capture all those details.
RACI Matrix
(Google Sheets)
Accomplishing complex cross-functional activities can become very difficult the more people there are involved. It becomes even more painful when responsibility can't be clearly assigned to one group: Should Marketing take the decision on the customer classification or Sales? Should Engineering define the specs or Materials Management?
Creating a RACI Matrix enables you to deal with such deadlock situations. You break an activity down into its smallest steps: E.g. Who creates the first draft, who reviews the draft, who makes the estimate, who talks to Legal to get their blessing, who decides what finally goes into the product etc. List out all these micro steps in the RACI matrix and then assign people and their role to the particular task. I should mention that a RACI matrix should be created in a group meeting with all contributors and stakeholders attending.
To clarify the roles: R= responsible: the person doing the work; A = accountable: the person (usually the manager) who has to make sure the work is done; C=consulted: anybody you require feedback from; I=informed: anybody who needs to be informed about the progress or outcome of a task.
Communication Plan Template
(Google Sheets)
Putting together a communication plan is an invaluable exercise that should not be skipped. It helps to align stakeholders' expectations and needs with respect to knowing the project status. For the Project Manager, an agreed project communication plan makes the communication predictable and plannable, and the PM knows when to prepare slides and updates (instead of reacting).
The Communication Plan Template makes it easy to put together a communication plan. The way I use it is that I first create a draft with my ideas of what meetings would be helpful and what updates should be provided. Then I will discuss the proposal with my major stakeholders and refine it based on their requests. Finally, I share the communication plan with the entire project team. After all, people need to know what channels of communication we are using.
No premium Google account required to use the templates. They are are 100% functional with your FREE Google Workspace account
The RAID Log for Google Sheets is where you track major project risks, assumptions your plan is based on, smaller and bigger issues as well as known dependencies between tasks. Assign a criticality level for each entry so you know where to focus your attention.
Project Kick-off Deck
(Google Slides)
My Kick-off Deck has been downloaded a hundred times since I first put it up on my website. Originally for PowerPoint, the kick-off deck is now fully converted to Google Suite and can be edited using Google Slide. This is not a blank deck. It's a complete deck featuring a real-world project example. As a project, I chose a company that is switching to electronic invoicing to reduce operational expenses. People tell me it's a case study they can relate to. Over 14 pages, I cover every aspect of the project in full detail: from the mandatory "why are we doing this" slide to an overview of the project goal, its scope, timeline, concluding with the common admin topics we should not forget – the link to the project folder, the holiday planner, the task tracking app etc.
The Kick-off deck content:
Project overview
Scope
Timeline
Project organization
Roles and responsibilities
Miscellaneous (e.g. relevant links)
Next steps
Requirement Specification Template
(Google Docs)
This is a generic Google Docs template for capturing the customer requirements, regardless of the project type. The template comes with a recommended high-level structure, but you need to customize and detail the sections for your project. Make sure you have a good outline before you have your team members fill in the requirements.
Some ideas on how you can structure your specification document:
By business function: Supply Chain, Sales, Marketing, Accounting etc.
By component: User Interface Requirements, Backend requirements, Security requirements, Training requirements etc.
By project phase: In some cases, it may be helpful to group requirements by project phase: What will be done during concept development, what will be done during prototyping, production etc.
No premium Google account required to use the templates. They are are 100% functional with your FREE Google Workspace account
Lessons Learned Workshop Template
(Google Slides)
Having tried several template formats for my lessons learned, this is the format I have found to be the most effective. Especially when you are doing a lessons learned as a group exercise and you want to make sure everybody has an opportunity to share their (honest) feedback.
This is a one-slide template where project stakeholders and team members can enter their feedback on what went well and what could be improved in the project.
As you can see from the screenshot, lessons learned are collected on a group basis: I break the team into groups by functions, and then the sub-groups (usually 3-5 people) gather lessons learned feedback specific to their group.
Hi, I'm Adrian Neumeyer, Senior Project Manager and Founder of Tactical Project Manager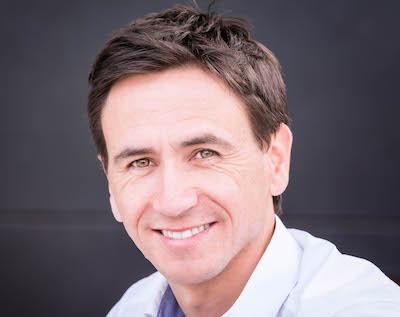 Hi, I'm Adrian Neumeyer, founder and CEO of Tactical Project Manager. I've been working as an IT project manager for the past ten years. Today my focus is to help the people who manage projects — people like you! — with practical tips and useful tools. Connect with me on LinkedIn.
What people are saying about my templates
"I planned out the budget for a very large project in just one hour, normally this would have taken me all day." 
— Jessica, Project Manager Finance (USA)
"Another project manager encouraged me to buy your template pack. It proved incredibly useful at managing my day-to-day involvement in many projects."
— Brandon (USA)
"I've been using your templates for a while now — they have been absolute lifesavers!" 
Richard, IT Project Manager (UK)
No premium Google account required to use the templates. They are are 100% functional with your FREE Google Workspace account
Questions about my templates
What application do I need to use the templates?
You need a Google Workspace / Google Suite account that includes Google Docs, Google Sheets and Google Slides.
Can I adapt the templates to my needs?
Yes. You can easily customize the documents in the way you want. Whether you want to add further columns, change the colors or add your company logo: you can do all of that with a few clicks. There are no limitations.
Do the templates have any restrictions?
No. You can add as many entries as you want.
What are the licensing terms?
Good news: You can share the templates within your organization and with your clients or contractors.
Are the templates password protected?
No
How will I receive the templates?
Once you have made the purchase, you will get an email with a download link. Make a local copy of each template so that you always have access to all template files.
Do the templates contain macros?
No. The templates do not use any macro or AppScript code.
Is your payment process secure?
Yes, I use FastSpring, a trustworthy US payment provider that has been in business for 20 years.
Can I pay with PayPal?
Yes. During checkout, you can choose a payment method, including credit card, PayPal, Amazon Pay and other options.
Why am I asked for my phone number during checkout?
Valid question! The thing is, payment providers such as FastSpring (which I am using) require a phone number as part of their fraud prevention system. Be assured that your phone number will not be used for any other purposes nor will it be shared with anybody. You also won't receive any calls or messages from me or the payment provider.
What if I'm not happy with the templates?
Creating great products that save you a lot of time, that's my goal. If you feel that the templates are not what you were looking for, I'm happy to return your investment within 30 days after your purchase. Just send me a message.
I have a question about your templates. How can I contact you?
Send me your question through this form:
Got a question about this product?
Ask your question here!
I usually respond within 24 hours, except on weekends.
My goal is to provide you with the best tools to help you succeed in your job. If you feel the templates are not what you were looking for, I'm happy to return your investment within 30 days after the purchase. Just drop me a note.
Project Management Templates for Google Workspace
A professional set of project management templates
Project Timeline
Gantt Scheduler (Scheduling Tool)
Project Budget
Risk Log
Stakeholder Analysis Template
Project Dashboard
Project Charter
Change Log
Project Task List
Communication Plan
RACI Matrix
RAID Log
Requirement Specification
Project Kick-off Deck
Lessons Learned Workshop Template
No premium Google account required. The templates are 100% functional with a FREE Google Workspace account
Used by thousands of project leaders in almost every industry to manage high-stakes projects
Easy to use. Easy to adapt to your needs
No hidden functionality, no code.
One-time-purchase. No recurring charges

30-day money-back guarantee if you are not happy
Contact me for questions or support
After your purchase, you will get an email with a download link
Secure payment via FastSpring, a US payment provider