Simplify customer outreach, stay on track with your sales goals and get paid faster with the "4-in-1" CRM Template!
Easily manage your sales pipeline from prospect to paying customer
Hey there!
Thanks for stopping by.
Grab a coffee and …
… let me show you my new CRM Template.
I think of the template like a Jedi taskmaster for customer outreach and selling.
Prospecting, outreach, selling … the work we all know we can't get around if we want to grow our business, but which we easily avoid because selling isn't fun.
My goal with this CRM template is to make managing your sales pipeline as convenient as possible!
Having successfully grown a freelance business a few years ago, I know how hard finding clients and growing a business can be. 
But I've also figured out how to use popular tools like Excel to streamline the process. Excel can be tremendously helpful for organizing and systematizing your outreach and sales process, giving you better transparency over past and upcoming to-do's.
And with an easy-to-use CRM tool that gives you full transparency …
… you are more likely to follow through on your sales goals!
Enough talking.
Let's look at the template.
The "4-in-1" CRM Template for Excel
The CRM template is like an all-in-one tool for organizing and following through with your sales work while also keeping all your customer info in one place. It's designed to make sure you stay on top of your sales tasks and work towards your financial targets.
Components of the CRM Template
To grow your business, you continuously have to collect data about potential customers. The more leads you have, the better! The Customer Database is where you record all such data, including company name, industry, contact information as well as relevant contacts who you should reach out to.
Top features:
Last interaction: You can see when you had your last interaction with prospects and clients, so you'll know when it's time to reconnect with them – with the goal of winning a first project or finding more opportunities for collaboration.
Due dates: You can see if any tasks for the client have to be completed soon. This way, the template helps you keep your promises and ensure your clients will remain happy.
Customer Segmentation: Break your client base into suitable "buckets", so you can target them in a more customized way. The CRM template will help with that. Segment customers in any way you want, and add additional columns with additional criteria if necessary!
In the Activities Log, you plan and track your sales-related activities: Sending out cold outreach emails, meetings with prospects or clients, product demonstrations, offers submitted and so on. Just log your efforts in here with just a few keystrokes.
Top features:
Sales Team: If you have a team involved in the sales process, you can set it up in the template and define tasks for each person. Also, you can easily monitor progress inside the template.
Standard Tasks: You can define so-called standard tasks. These are basically a series of actions you have found to be most effective for successfully engaging and converting clients. Each new prospect will be taken through these steps. What are the benefits of using standard tasks? First, it greatly simplifies the sales process and you'll be more likely to follow through on your actions. Second, you can easily measure your and your team's progress and see whether you are above or below target. Example: You've set the goal of sending out 200 outreach emails per week. In the dashboard, you can see how close you are to reaching that goal. Thirdly, you can easily train new team members on your sales process because it is based on a defined set of steps.
Task tracking:  Add sales tasks, set due dates for tasks and record any meeting results or insights about your customers in the Action Log. The quicker you move from Open, In progress to Done, the sooner the millions will flow 🙂.
Process Stages: Process stages describe the level a prospect or client has achieved within your sales process. For example, an early stage could be "Opportunity" if you have done some research about the lead and they seem like an interesting opportunity that could potentially benefit from your services. Another stage could be "Negotiation" if you are in the process of negotiating a deal. A more advanced stage would be "Purchase Order" if the client has purchased your services.
The reporting dashboards provide you with an up-to-date snapshot of your progress and a deeper, analytical picture of your customer base. With the summary charts about ongoing tasks, you quickly become aware of bottlenecks and take the necessary steps to keep your sales machine humming.
Top features:
Customer & Task Reports: Understand the composition of your customer base with the included charts and monitor team performance and task progress via the dashboard.
Sales Progress Chart: This chart gives you a visual representation of your sales efforts, and you can quickly see what your next steps for a particular client should be. No excuses – the report confronts you with the truth!
Use Pivot tables and your own reports: You can create own pivot tables and reports based on any of the data stored in the template. You can also add additional columns to any of the sheets (in particular customers, sales activities) if the current data fields do not cover all your needs.
You can easily create your own reports using standard Excel functionality like Pivot Tables or charts!
The template already hosts all your customers' data and addresses. So why not use it right away for billing? This was the idea behind the invoice generator. Just select the customer you want to invoice, add details about the product shipped or service rendered and click 'Print'.
Frequently Asked Questions
Is there a limitation to the number of items that can be stored?
No, just the limitations of Excel (a million records)
Does the template use macros?
No, the template does not use macros. Just standard Excel formulas.
Which Excel version does the template require?
You need at least Excel 2013. It works on Windows and Mac computers.
Is the template locked in any way? Does it require a password?
No.
Can I extend or customize the template to my own needs?
Yes. As long as you know how to work with tables and formulas, you can customize the template in any way you like.
Can I create my own reports?
Yes. You can create custom reports or charts using standard Excel functionality.
Can I use Pivot tables on any of the data?
Yes!
Does the template work with Excel for Mac?
Yes, it works on Excel for Mac just as well.
What are the licensing terms?
You can use the template for personal and business purposes and share it with your team. As long as you don't resell it or share it with the public, I'm okay.
Does the template come with instructions?
Yes! I have included detailed notes to show you how to make the best use of the template.
I have a question about the template. How can I contact you?
Send me your question via the contact form.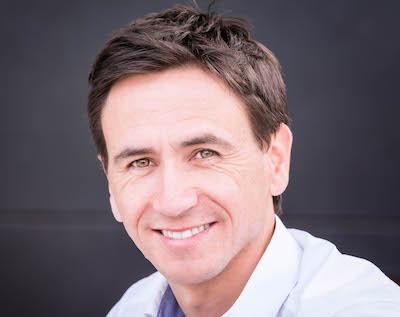 I'm the creator of Tactical Project Manager, a website where I share tips and  templates for project delivery and business management. As a business owner and former freelancer, finding clients and winning projects is part of my day-to-day work. So I am able to provide you with solutions that have been tested to work in the real world. Check out my project management blog and connect with me on LinkedIn.
Get the "4-in-1" CRM Template for Excel
Client data management, task tracking, reporting and billing out of the box
Including customer database, sales activities log and reporting dashboards, invoice generator
Monitor your sales pipeline
Set up your sales team and create personalized tasks
Fully customizable – built on standard Excel without macros
30-day money-back guarantee if it you are not happy
You'll get an email with a download link to access the template
Secure payment via Paddle.com, a US payment services provider
No unwanted marketing emails
Contact form for support or questions
Got a question about this product?
Ask your question here!
I usually respond within 24 hours, except on weekends.