The Distribution Center Playbook
Maintain full control over your Supply Chain and always impress clients with outstanding service
The World Isn't Really A Disney Movie These Days
Not that it ever was.
I'm not naive.
But …
What's going on in the world these days is really crazy.
It feels like our planet is totally out of whack.
Don't you feel the same?
You know ….
I usually don't follow the news, but when I do occasionally check the headlines, it's like: WTF!! ARE YOU SERIOUS???
I'll press 'Close window' immediately and then all I want to do is stick my head into a bucket of cold water and kind of undo whatever bad thoughts have sneaked into my mind.
I don't know about you, but to me, COVID feels like a distant fart.
A non-crisis, in hindsight.
Sure, the lockdowns were hard.
But now we stepping from one crisis into the next one, and the current turmoil feels 100x scarier than the pandemic.
But now we stepping from one crisis into the next one, and the next crisis feels 100x scarier than the pandemic.
What's more: we are in crisis mode all the time.
And while we can whether the impact of most crises fairly well on a personal level, for companies the new crisis climate is really dangerous.
In fact, the truth is:
For businesses, this new environment is the ultimate stress test of their business model.
It's adapt or die.
Especially online businesses are at risk.
You know, those selling commodity items – clothing, toys, electronic gadgets, cosmetics — to a large, anonymous customer base.
Those businesses often don't have a strong brand, and they haven't really gotten under the skin of their customers. If these shops are not able to ship product because of some supply chain disruption, they may not recover from this situation.
The global supply chain crisis doesn't only affect online businesses.
Wherever you look, you also see established companies getting pushed to the edge of the cliff because their supply chain got totally screwed up and they were not able to ship.
From the 2020-2022 list of"Supply Chain Cruelties" (to be continued):
UK businesses are seeing their EU sales permanently DROP by 30% following Brexit because their once loyal customers are PISSED about having to wait an extra 3-7 days it takes to get shipments through customs.
The Ever Given giant vessel getting stuck in the Suez Canal for 106 days, creating a massive bottleneck for the global supply chain, requiring over 400 ships to take the longer and more costly route around Cape of Good Hope, leading to total losses in excess of 2 billion dollars.
Factory shutdowns and port closures in China as part of the local Zero Covid strategy resulting in a massive shortage of technical components and finished products [I had to wait 5 months for my MacBook Pro to arrive]
The global shortage of shipping containers and freight prices BLOWING OUT in 2021, and logistics teams struggling to keep their suppliers in check and getting their orders shipped.
... plus 120+ other incidents that choked the global supply chain
It has been complete horror for businesses, logistics teams, and of course for customers!
Talking about customers:
Talking about customers:
It would be easy if you could just inform your customers about their order arriving late and they would patiently wait for their Playstation, their hearing aid, their Spiderman costume or whatever they ordered.
"Dear customer, please stand by …."
You and I know that's not gonna work.
Because the truth is:
Customers expect you to do magic and deliver fast – no matter what!
Amazon has set the standard.
You order today, and your shipment arrives no later than 3 business days after making the purchase.
We must keep up with that standard, or else …
And every day counts!
Customers use their own weird, mental arithmetics for evaluating your delivery performance.
Here's what I mean:
Let's say a customer places his order on Monday, and he receives the shipment from you on Friday.
That's delivery within one week.
But now imagine this scenario:
The customer makes an order on Monday, and the shipment arrives on Monday the following week. To your customer, this feels like it took TWO WEEKS to ship the product even though in reality the delivery took 7 days!
The world is brutal.
But let's stop complaining. We need to find solutions. 
That's why you have come to this page, I suppose.
You have researched setting up a distribution center and regionalizing your supply chain.
You are absolutely heading in the right direction.
The magic word to fix your supply chain worries: Regionalization
Yes, regionalizing your supply chain is the right step to take right now:
No matter if you are a manufacturing business or a trading company
No matter if you are running a manufacturing operation and need to ensure a reliable supply of raw materials and components to feed production
No matter if you are selling to wholesalers
No matter if you are selling to retailers
No matter if you are selling directly to end customers
No matter if you are selling via the web or through physical stores
No matter if you are selling dog food, Spiderman costumes, hearing aids, valves ….
It's all about getting your materials or products to where they need to be – within the right time!
With a more regionalized approach to storage and distribution, you will be able to maintain a stable supply chain – today and in the future.
Big corporations have used regionalized distribution models for decades, and it's the key reason why they were able to keep their engines running smoothly despite the ups and downs of the global supply chain landscape.
You can also take your company into a regionalized setup.
For sure, it's a complex project, but it's doable.
And I'm here to help you.
How?
As you may know, I run TacticalProjectManager, the only website with hands-on tips for managing high-stakes projects. I recently started offering Project Playbooks – detailed step-by-step guides for handling various types of projects.
And I don't just cover random projects …
I create the playbooks you need for your project  — and I go above and beyond to find experts who have done those projects before and who are able to share their process in an easy-to-understand manner that others can follow.
Several readers have asked me for a playbook on how to set up a distribution center.
I reached out to logistics experts with distribution center experience, and we created a "Distribution Center Playbook"
I couldn't have been luckier with the people who helped me build the DC playbook:
Daniel is an Operational Excellence and Supply Chain expert from the UK with over 20 years of experience in the supply chain area, and he's been part of 4 distribution center startups and advised on 3 more.
He is currently managing his next large-scale distribution center startup.
This means he has got tremendous experience!
You can read more about the Distribution Center Playbook here:
A COMPLETE PROJECT PLAYBOOK
The Distribution Center Setup Playbook
In a nutshell, the Distribution Center Playbook provides you with a roadmap for introducing a more regionalized approach to your company's distribution and storage instead of relying on just-in-time delivery or shipment from a few central hubs. You want to ensure that your products reach their final destination on time – always.
Because Distribution Centers are the core elements of any regionalization strategy, we called the playbook Distribution Center Playbook. The playbook breaks down the required steps for planning and starting a distribution center and the involved processes from scratch.
The Distribution Center Playbook gives you transparency regarding the following points:
What performance metrics do you want to improve? Should you go for a 3PL or an in-house DC? Where should the DC be located? Many questions need to be looked at before you decide on a particular solution. The Distribution Center Playbook helps you analyze your supply chain and come up with the right conclusive action and solution to bolder your supply chain.
How to structure your project
Learn how to best segment this complex undertaking into manageable chunks or phases, each one having clear actionable steps, questions that need clarification and clear expected outcomes and deliverables.
Project steps and milestones
The Distribution Center Playbook includes specific action steps arranged in chronological order covering the entire project – from developing the business case for a DC to the analysis phase where you gather the specific needs for your company, to planning, implementation until go-live.
The group of people you need support from in this project can be huge. Some stakeholders you may not have thought of, but not involving them at the start can slow down your project. That's why we have included a detailed stakeholder overview.
In a convenient checklist format, the Playbook gives you the key questions that need to be answered within each area in order to appropriately design, implement and test your distribution center processes.
Sub-plans and artifacts to prepare
A smooth distribution center rollout is based the careful development and execution on a number of sub-plans (or artifacts). The playbook tells you what sub-plans (or artifacts) need to be created for each area – for example, an IT Equipment Plan, a Systems Plan, an Inventory Plan, a Regulatory Plan and so on. Every area needs to be covered, and the playbook shows you exactly what plans are needed.
Whether it is IT, systems, inventory handling, transportation or accounting – there are pitfalls in each of the involved areas which can screw up your plan and jeopardize the ultimate goal of stabilizing your supply chain. We don't want you to burn your fingers! That's why we have added a detailed list of potential risks typical for such kind of projects. As a bonus, you will also find a FMEA Matrix, which gives you an easy-to-use format for gathering potential risks and defining mitigating actions.
To be clear, the Distribution Center Playbook is NOT about the physical construction of a distribution center. Instead, it gives you a framework for understanding your current supply chain and implementing a more regionalized approach to your services or distribution – with distribution centers as a key element.
Who is the Distribution Center Playbook for?
The Playbook provides you with an actionable roadmap for regionalizing your distribution and storage, without being focused on a particular scenario.
Here are some scenarios this Playbook may help you for:
You want to improve the resilience of your supply chain and reduce the impact of external events on your operations.
You want to provide value-adding services to your clients within a particular region (within the right time and at high quality)
You want to provide services for internal companies — repair, assembly, packaging or kitting services etc.
You are a UK-based business and you are shipping to clients within the EU. You want to minimize the impact of customs procedures on your delivery times by establishing a warehouse distribution center on EU territory.
Meet Daniel Stock, Operational Excellence and Supply Chain Expert
Daniel is the creator of the Distribution Center Playbook. He has over 20 years of experience in the logistics and supply chain area and has been part of 4 large-scale distribution center startups and advised on 3 more. With his profound experience, Daniel has a wealth of tips and lessons learned from past projects which he graciously shares in this Playbook.
My goal is to provide you with the most useful and time-saving materials so that you can accomplish what you set out to do and deliver a result you can be incredibly proud of. If you feel the playbook isn't what you were looking for, I am happy to return your investment within 30 days after your purchase. Just send me an email through the contact form.
Do you have a question about the Distribution Center Playbook?
Got a question about this product?
Ask your question here!
I usually respond within 24 hours, except on weekends.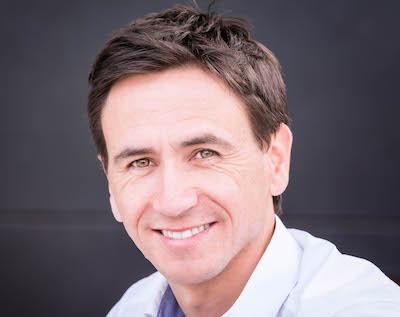 Hi, I'm Adrian Neumeyer, founder and CEO of Tactical Project Manager. I have been working as a Senior IT Project Manager for the past ten years. Today my focus is to help people who manage projects — people like you! — by providing practical tips and time-saving tools. Connect with me on LinkedIn.
Get the Distribution Center Playbook
Drive the regionalization of your services and distribution using this step-by-step framework
A complete roadmap for planning and setting up a distribution center – including scenario evaluation, process definition, implementation and startup
Helps you better understand your supply chain and selecting the best distribution option for your business
Built by a Logistics Specialist with 20+ years of experience in designing reliable distribution and supply chain processes
Format: Microsoft Excel (via download link)
30-day money-back guarantee if you are not happy
You will get an automatic email with a download link to access the file.
You can contact me HERE in case of questions or problems
Secure payment via FastSpring, a US payment service provider