The Dynamics 365 Implementation Playbook
A complete roadmap (checklist) for implementing Dynamics 365 Business Central for a business
Microsoft Dynamics is a hot topic these days!
Wherever you look, you see companies replacing their current ERP systems with the cloud-based ERP suite from Microsoft. 
Their current systems (sometimes they have been in operation for more than 10 years) often have severe limitations in terms of integration and performance, and thus are a key obstacle to the company's ability to serve their customers in the best way possible and meet the needs of the digital age.
Unfortunately, switching to a new ERP system such as Dynamics 365 is not a piece of cake and not a project you can accomplish in a matter of weeks. Yes, it's a cloud-based system and thus the processes and overall system structure are more or less set.
However, there is quite some effort required to understand how your current processes can be migrated to the new web-based ERP system. And once the requirements are clear, the system has to be prepared and tested carefully before you can celebrate go-live.
Why I created a playbook for Dynamics 365 implementations
To help you understand what steps you need to takein the implementation, I have built a realistic project schedule for a typical Microsoft Dynamics 365 Business Central rollout.
Actually, I had it built by an experienced Microsoft implementationPartner with tons of rollout experience. The project plan is meant as a reference to speed up the planning and help you build a solid schedule for your company in less time.
In the following paragraphs I'll walk you through the overall structure of the plan, and I discuss some of the key activities and potential pitfalls you need to be aware of.
The Project Playbook
Dynamics 365 Business Central Implementation
This Project Playbook covers the typical phases of a Dynamics 365 Business Central rollout:
Project Initiation
Project Planning
Discovery phase
Design phase
Development phase
Deployment phase
GoLive
Post-Go-Live activities
Of course, the fact that you are migrating into a cloud environment instead of an on premises installation does show in the project schedule: There are no major development activities taking place, and instead the majority of the setup tasks revolve around configuring the D365 modules.
What exactly does the D365 Playbook include?
With Playbook, you will get the following materials:
The Playbook: A detailed breakdown of the action steps and module-specific questions for the discovery phase to help you identify the business requirements for each business process
Gantt Chart: A schedule template with the typical structure of a D365 implementation
Test Case Template: The template I have used in dozens of rollouts to have the functional teams define test cases for their area. Use it to plan your test phases and track test results.
User Template: A basic template to define which user accounts need to be setup
Vendor Template: Use this template to specify which vendors or suppliers to be setup in D365

Customer Template:

 Use this template to specify which customers to be setup in D365
TAKE A LOOK AT THE Project Playbook - IT INCLUDES Over 150 action steps
100+ questions for requirements gathering
The Project Playbook "Dynamics 365 Implementation" includes over 100 questions to help you identify the business requirements within each area, including Finance and Accounting, Sales, Purchasing, Production, Human Resources, Service Management, Customer Relationship Management, Project Management and Inventory & Warehouse Management:
INCLUDED: More than 100 questions to help you identify the business requirements for each module of dynamics 365 Business central
Use the included Test Case Template to define test cases for the various system and process tests (FT, UAT, IT) on Dynamics 365 Business Central. The template is really straightforward to use (I have included some sample data).
Tip: You should absolutely have your functional users define appropriate test cases for their area! The business users have the best overview of their workflows! It's also a good exercise, because it keeps the team accountable in the project.
Dynamics 365 Implementation: Project Phases
PROJECT INITIATION AND PLANNING
These are just the common steps you perform at the start of any project: You nominate a project leader – both from the implementation partner as well as from the business side.
You establish the overall project goal and scope, you develop the budget, do a risk assessment and finally you document all project parameters in a project charter. At the end of the initiation and planning phase, you do a kick-off meeting with your team.
DISCOVERY PHASE
During the discovery phase the implementation team focuses entirely on understanding and documenting the company's requirements.
This phase involves a deep-dive into the various processes of the company, and the business side must be able to provide as-clear-as-possible explanations of the how and why regarding the processes.
The requirements are then documented in a requirement specification, which is called Functional Requirement Documentation (or FRD)  in Microsoft rollout jargon.
DESIGN PHASE
Once the requirements are fully understood, the implementation team will work from offsite to find out how the customer's requirements can be accommodated using the out-of-the-box functionality provided by Microsoft Dynamics.
Dynamics is a cloud solution, which means there is not endless wiggle room for customization and tweaking! But still, the Dynamics platform offers some flexibility for changing the screen layout or adding backend functionality for the customer.
The final deliverable of the Design phase is a document called the Solution Design Document (SDD). This is basically a technical document specifying the details for how the business requirements are going to be implemented.
development phase
During the development phase, your implementation service provider will set up your system environment.
The system will be provided by the data center you have selected during your contract process with Microsoft. Further steps include the setup of user authorizations (or permissions). Finally, a major part of this phase will be the configuration and customization of the ERP modules you have signed up for.
Microsoft Dynamics 365 is provided in two license packages: A Business Central Essentials license which includes the core processes like Financial Management, Purchasing, HR. There is also a Premium license which additionally provides support for manufacturing and services processes.
This project schedule also foresees a first integration test towards the end of the development phase, which mainly serves to test any custom-built functionality (more tests are scheduled for the Deployment phase).
deployment phase
Your Dynamics ERP system is now fully prepared and ready for deployment and testing. A key step in this phase is the User Acceptance Test (UAT), for which you should prepare detailed test cases.
The test cases can be managed using an app like Jira or Microsoft DevOps. If you don't want to use a test management system, you can also create test scripts very conveniently in Excel, as I have always done in my ERP projects (download my test plan template).
With a successfully completed UAT, the system is now ready for go-live.
go-live
The GoLive preparations should start very early. That's why I have included go-live planning already very early in the schedule. The more careful you plan the transition to the new system (change management!), the less of a hassle the go-live will be.
As with any ERP rollout, the key is to carefully assess the impact of the change on your processes, and then to take the right preparations using the help of your functional team.
In particular, supply chain processes need to be coordinated carefully during the migration and cut-over phase, because you don't want to disrupt deliveries to customers or face replenishment issues as a result of the system migration.
Post Go-Live and closing
After go-live, there should be a special support phase where the Dynamics experts and key/superusers closely monitor new transactions created in the new ERP system. In case of critical issues, the Dynamics consultants need to respond quickly in order to an avoid interruption of services. This special support phase is also included in the project plan.
Key features of this schedule:
Easy to use, easy to adapt
Microsoft Excel format (no restrictions, no password lock)
Weekly timescale
With project phases
With detailed activities for each phase
All steps from project initiation to go-live included
How can the Dynamics 365 Playbook help you?
You are leading the Dynamics 365 rollout from a business side at your company, and you want to get an overview of the steps involved to make sure all critical aspects are being addressed. In this case, the schedule will instantly provide you a clear picture of what needs to be done.
In the other scenario, you may already be doing Dynamics implementations and you want to fine-tune your method and improve your process . Then this schedule is a great way to see how other experts in your field are managing Dynamics rollouts.
Adapting the Playbook for your scenario
This project playbook and schedule are meant to serve as a foundation for planning your Dynamics rollout. You will need to adapt it to your specific needs and circumstances:
Review the list of modules:

The schedule assumes the implementation of the entire Dynamics suite, including manufacturing and service processes. Remove the rows for the modules you are not planning to introduce.

Review and adapt activity durations:

The specified durations should only be regarded as a rough guess. Your durations will be very different! Please make your own estimates based on the specific project requirements, the size of the user base, the implemented modules and other factors.

Migration scenario:

Add additional steps for your individual migration scenario. The migration approach and effort depends on what system you are migrating from and the number of data records to be migrated (both master data and transactional data).

Custom interfaces to other appplications: Are you planning to link your Dynamics ERP system to any other  business applications? For example, to a Warehouse Management system (WMS) or a production planning system? Then you must include the necessary steps for interface development and interface testing in the schedule. Remember also to create relevant test cases to test the backend logic!
Hi, I'm Adrian, CEO of Tactical Project Manager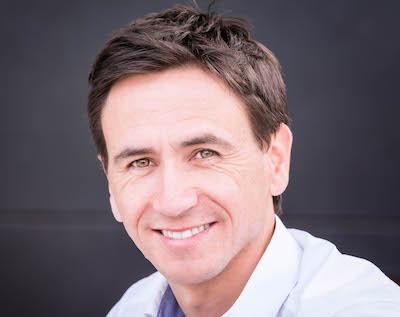 As a Senior Project Manager I have been leading large corporate projects for more than 10 years: ERP implementations, projects in logistics and engineering as well as finance projects (read my story). I started Tactical Project Manager in 2017 to share hands-on tips and practical tools to help you deliver high-stakes projects successfully. The sample project plans are created in cooperation with PMs having profound experience in the particular project category.
I'm committed to providing you with useful and practical materials to help you in your work. If you feel the project plan is not what you were looking for, I am happy to return your investment within 30 days after your purchase. Just reach out via the contact form.
Got a question about the Playbook?
For questions about the Dynamics 365 Playbook, send me a note using this form:
Got a question about this product?
Ask your question here!
I usually respond within 24 hours, except on weekends.
Get the Project Playbook
Dynamics 365 Business Central Implementation
Covers a complete implementation of Microsoft Dynamics 365 including the migration from a legacy system

With project phases, module setup and detailed activities within each phase

All steps from project initiation to go-live, in total 150+ project steps
100+ questions for identifying the requirements for each area — accounting, sales, purchasing etc.
Developed by an experienced D365 Implementation Lead
30-day money-back guarantee if you are not happy
Secure payment via FastSpring, a US payment provider
You will receive an email with the Playbook in Excel format