The Inventory Management System (IMS) Implementation Playbook
Let our step-by-step project playbook guide you through the implementation an inventory management system at your company
Hey there!
Are you in the process of introducing an inventory management system for your organization?
Would you like to see what a project like this typically looks like?
Do you want to equip yourself with the right questions that need to be answered during the requirements-gathering phase?
I can help you!
But first: Thanks for stopping by.
Let me briefly introduce myself
My name is Adrian Neumeyer, I'm a former IT Project Manager and the creator of Tactical Project Manager. Apart from running one of the most popular blogs about project management, I also provide templates and playbooks for common projects.
The good news is:
I recently released a playbook for inventory management implementations. To be specific, the playbook covers the rollout of a typical inventory management system (IMS) which includes management of inventory, purchasing, sales order management and reporting.
You can read more about the IMS Playbook here.
The Inventory Management System (IMS) Implementation Playbook
Detailed action steps for this type of project, key questions to be reviewed for ensuring a smooth implementation, a project plan template — it's all included in the IMS Playbook.
Let's take a look at the playbook content
Included: The step-by-step Playbook (Excel format)
The playbook lists out all the steps you need to take. From project initiation and planning assembly of a project team through the gathering of business requirements up to implementation and upload of your stock levels and product catalog until go-live. This practical playbook built by a former Warehouse Manager does not leave out anything. With the playbook as a foundation, you will have a reliable project plan ready in no time! And you can allocate more time towards critical activities such as reviewing your products and vendor accounts.
Project phases covered
The playbook covers the following project phases:
Project initiation and planning
Vendor selection
Requirements gathering (areas: stock tracking, purchasing, order management and reporting)
System implementation
Go-Live
Key questions
Review the included question when discussing the desired system setup with your software vendor. The questions will also assist you in choosing the right system, as you'll better understand your needs and have worthwhile meetings with vendors.
Here are a few sample questions:
Will there be a new SKU code for products that are bundled/sale that are used for marketing?
Which distribution channels must be set up?
Is there a need for universal product codes (UPC)?
What are the relevant details needed on the vendor master list?
Is there a need to assign products to specific storage locations?
Do you require creation and printing of Advanced Shipment Notices?
Is canceling or confirmed picking allowed in the system?
Commented action steps
Every project step on the playbook includes specific instructions so you'll know exactly what needs to be done!
Sample content:
Included: The Gantt Chart (Excel format)
Visualize your project in an easy-to-understand format. The included Gantt chart is a visual representation of the project with action steps from the playbook summarized into suitable high-level activities. Made in Excel and completely editable!
The playbook was designed for the following audiences:
In-house project leaders: You are the business or IT project lead heading the inventory management rollout at your company, and you want to get an overview of the steps involved to make sure all critical aspects are being addressed.
Implementors: You may be an implementation consultant performing IM system implementations and you want to refine your approach and improve your toolkit. Then this schedule is a great way to see how others in your field are approaching such projects.
How to create a good project plan for your inventory management system rollout project
My goal is to help you expedite the planning process and build a reliable and complete schedule in less time. As the playbook follows a generic approach and isn't tied to a particular vendor, you need to adapt it to your needs:
Review action steps and durations: Are there any special activities to be performed before or during the inventory management rollout? For example setup of special equipment, construction work or preparation of system data? Whatever work is expected, add it to the schedule and modify the task durations based on your rollout scenario.
Add steps for custom interface work: Interfaces are a big topic when it comes to inventory management implementations. You may want to link the IMS with your ERP, your ecommerce platform or some other business application. Add the required steps for implementing or developing and testing those interfaces to the playbook.
How this playbook can help you
You are planning to roll out an inventory management system? Here is how the playbook can help you!​
Getting started and building your roadmap: You know what's really tough in projects like these? Yup, you guessed it — kicking things off: sorting out the project setup, making a timeline, getting the right folks on board, that initial kick-off, and all that jazz. But guess what? That's where the Playbook jumps in to save the day. Instead of starting from square one with a brand new project plan, you just grab the ready-to-go project plan they give you and tweak it to fit your own project. And the best part? It's a big time-saver!
Making sure you've covered every step: Have you thought about all the steps necessary to get through the implementation without major problems and ensure a smooth go-live? Use the Playbook as your baseline to ensure you've not missed anything which will bite you later.
Ask better questions: Going into the project prepared and with a good overview of the process, you'll be able to ask better questions during workshops, allowing you to work more effectively with your internal team and your implementation partner. The topical outline included in the Playbook gives you the key topics to discuss for each of the areas involved – inventory management, purchasing, operations and IT.
I'm committed to providing you with highly useful and practical materials to help you in your work. If you feel this project playbook is not what you were looking for, I am happy to return your investment within 30 days after your purchase. Just send me a message via the contact form.
Meet the creator of this playbook
My name is Ian Manlulu, and I have been in warehousing and logistics operations for more than a decade. I am here to help you by giving you step by step process for migrating to an inventory management system so you'll have a smooth transition.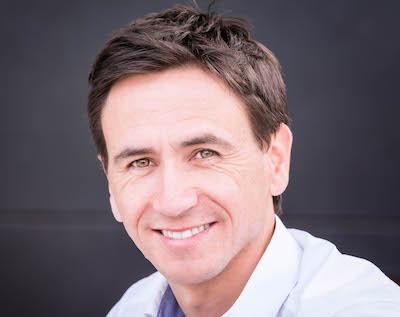 Hi, I'm Adrian Neumeyer, founder and CEO of Tactical Project Manager. I have been working as a Senior IT Project Manager for the past ten years. Today my focus is to help people who manage projects — people like you! — by providing practical tips and time-saving tools. Connect with me on LinkedIn.
Get the Inventory Management System Implementation Playbook
Step by step from project preparation, requirements gathering, system preparation, stock migration to go-live
Complete overview of steps for introducing an inventory management system to manage stock, purchasing and sales orders

With key questions to review during vendor evaluation and gathering of requirements

Built by a logistics operations specialist with 10+ years of experience in warehouse management

Product format: Excel file

No risk: 30-day money-back guarantee if you are not happy
One-time payment. 
You'll get an email with a download link to access the playbook
No unwanted marketing emails
Got a question about this product?
Ask your question here!
I usually respond within 24 hours, except on weekends.