The Multi Project Tracker for Excel
Plan and track a portfolio of projects in a single and easy-to-maintain sheet!
Are you a senior manager, program manager, team lead or project manager, overseeing a large number of projects or contributing resources to these projects?
Then you know about THESE challenges firsthand: 
As the number of projects in the portfolio grows, the complexity of managing interdependencies between projects increases. Activities and tasks in one project can impact and rely on the progress of others.
Allocating resources across multiple projects requires careful planning to ensure that the right people with the right skills are assigned to the appropriate projects. Without a clear overview of resource commitments, there's a risk of overcommitting resources or failing to allocate them optimally, leading to delays and inefficiencies.
It becomes challenging to prioritize projects based on their strategic importance, potential impact, and alignment with organizational goals. Without a clear overview, there's a risk of misaligned priorities, where projects that should receive more attention are overshadowed by less critical endeavors.
Some team members might be working on multiple projects simultaneously, leading to uneven workloads and frustration within the team. Also, Conflicts over resource allocation can arise when multiple projects compete for the same limited resources.
When a project is reprioritized or canceled, your plans need to be adjusted or scrapped altogether. It requires you to quickly assess the situation and come up with new plans, which can be very time-consuming.
The first thing you need to manage those challenges is:
You need a good overview of active projects.
What are your options?
You could sign up for some project management software, but the tools you've looked at seem too complex to what you need.
Or maybe your company doesn't want to pay for additional tools.
You could also use Excel. But building a good spreadsheet from scratch takes time.
Time that you don't have.
What about ready-made templates?
That would be a huge timesaver. But the Excel templates you've found on the web seem overblown and not fitting your needs.
I totally understand your situation, because as a Senior IT PM I once also managed a large number of projects, and I couldn't find a simple but effective project tracking solution that would allow me to map out project schedules for all my projects.
So I sat down one afternoon to build an Excel-based multi-project tracker that could fit my needs.
Today I am sharing the template with you.
You can read more about it here:
Multi Project Tracker for Excel
The Multi Project Tracker is an Excel template that consolidates the schedules of multiple projects on a single sheet. It uses a common timeline that can be adjusted according to your needs. The Tracker serves the requirements of program managers, project managers and department heads who want to maintain a high-level overview of ongoing projects and resource commitments.
Examples of questions the template helps you answer:
What projects are going to start next month?
What activities are scheduled for September?
What projects is Amanda Miller involved in?
When is activity X scheduled to start and finish?
Which weeks should we watch out for potential resource bottlenecks?
What are the upcoming milestones for next week?
All essential information on ONE sheet
Track the following key information about all active and upcoming projects:
Project name
Project phases  (initiation, planning, discovery, execution phase etc.)
Tasks
Responsible per task/contributors
Start and finish date of tasks
Milestones
Task progress (as % complete)
Simplicity wins in the long run. That's why I gave the Tracker a clear and visually appealing layout making it fun to work with. No complicated formulas or macros, and anybody you share the template with will instantly know how to use it.
You can customize and extend the project tracker in any way you like. Add additional data columns to track details about your projects, change the styling, or add your company logo — it's all possible without breaking anything.
Flexible timeline formats
Would you like to display projects on a weekly or daily timescale? You can choose the timescale that's best for you.
Because building the timeline takes a bit of work, I have included copy/paste timeline templates to help you quickly assemble the desired timeline format.
The timeline templates include different timescales (daily, weekly) and workweek standards:
Monday-Friday workweek
Monday-Saturday workweek
Saturday-Thursday workweek
Copy/paste timeline templates:
Use filters to show parallel work, resource assignments and more
Use the filter mechanism to get the needed insights about your project portfolio quickly:
What activities are taking place in a particular week?(*)
Which tasks and projects have particular resources been allocated to?
Which tasks have yet to be completed?
*: Use Filter by color to show activities running in parallel.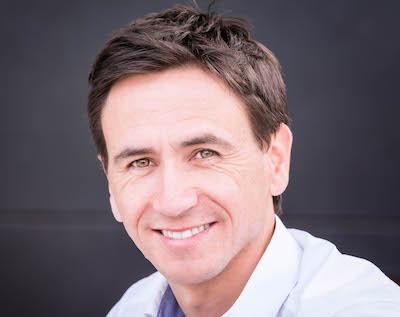 Hi, I'm Adrian Neumeyer, founder and CEO of Tactical Project Manager. I have been working as a Senior IT Project Manager for the past ten years. Today my focus is to help people who manage projects — people like you! — by providing practical tips and time-saving tools. Connect with me on LinkedIn.
Multi Project Tracker for Excel​
Track multiple projects in a single easy-to-maintain spreadsheet
See all your active and upcoming projects in one view
Track progress and resource assignments
Weekly and daily timescale
Easy filtering to quickly gather the necessary insights
Fully customizable
Delivered as Excel (XSLX) file (no macros)
No risk: 30-day money-back guarantee if you are not happy
Secure payment via Paddle, a US payment services provider
You'll get an email with a download link
No unwanted marketing emails
Got a question about this product?
Ask your question here!
I usually respond within 24 hours, except on weekends.