The Salesforce Sales/Service Cloud Implementation Playbook
A step-by-step roadmap for your Salesforce implementation (with additional useful templates)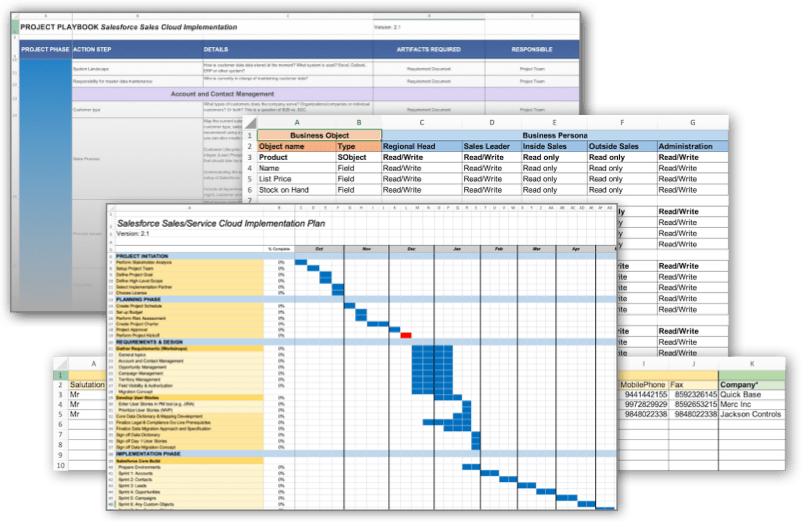 Hi there,
Welcome to my site!
Thanks for stopping by.
Let me briefly introduce myself:
My name is Adrian Neumeyer, I'm a former IT Project Manager and the founder of Tactical Project Manager. Apart from running one of the most popular blogs about project management, I also provide templates and playbooks for common project types.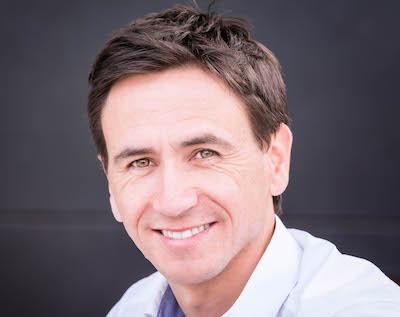 Are you in the preparations for a Salesforce rollout?
Are you looking for a roadmap detailing the steps?
Then you may find this page very valuable.
I recently released a new playbook covering Salesforce implementations. To be specific, the playbook covers a rollout Salesforce Sales Cloud/Service Cloud.
You can read more about the Salesforce playbook here:
The Salesforce Implementation Playbook
The Playbook provides you with a roadmap and specific action steps for your Salesforce Sales Cloud/Service Cloud implementation
Here you can find a detailed overview of the playbook content:
The Playbook includes the following sheets:
Project Timeline (Gantt Chart)
This is a customizable project schedule template that uses a weekly format. I've used it in all my implementations because it's easy to update and easy to share. You can use it right away to plan your project step-by-step in Excel.
The timeline sheet provides a high-level picture of the entire implementation, from project goal definition to go-live and closure. Activities are grouped into phases and sub-phases:
Project Initiation
Requirements & Design Phase

Requirements Gathering
Development of User Stories

Implementation Phase

Salesforce Core Build
Migration Preparation
User Acceptance Testing
Training Preparation & Training

Go-Live
Post Go-Live Activities
Use the Test Case Template to document all relevant test scenarios for the various modules such as Account and Contact Management, Leads, Opportunities, Territory Management and so on. The test cases will serve as a guideline for end users to test the relevant scenarios during UAT (User Acceptance Testing).
Defining user permissions is always a challenging job because you need to ensure all users have just the access they need for performing their task, and nobody should have more rights than they need!
The User Permissions Matrix provides you with an clear format for defining user permissions based on user groups — Inside Sales, Outside Sales, Administrative Staff, Regional and Corporate Management etc.
The playbook includes migration templates for the following data objects:
Accounts and Contacts
Leads
Products
Pricing Data
We added sample data to show you how to fill the sheets. Mandatory fields are highlighted in bold.
What activities does the playbook cover?
The playbook covers all steps of a typical Salesforce implementation – from project initiation to go-live, lessons learned and project closing.
The project plan assumes a hybrid approach – Waterfall-like phases and individual activities who ideally are carried out in an agile way.
Activities are broken down into the following phases:
Project initiation: General steps for setting up your project, including establishing a project organization, developing the schedule, risk assessment and other activities. Project initiation closes with the project kickoff meeting.
Requirements and design: This phase covers the gathering of requirements via workshops and the development of user stories for all common usage scenarios. User stories are informal descriptions of transactions and steps carried out by an end user. In this phase, we also define the migration approach with respect to the specific source system that is used. Legal and compliance requirements for customer data management should also be looked at in this phase.
Salesforce Technical Buildup: In this phase, the Salesforce implementation partner performs the technical customization and preparation of your Salesforce instance. Requirements and user stories serve as input for this activity, which is carried out by the technical team. Key users/end users should be engaged continuously throughout this period, because the implemented processes and features need to be tested and refined. The build phase follows the agile methodology, where features (such as Accounts management, Leads, Contact management and Campaigns) are rolled out across several sprints.
Data migration: This workstream covers all migration-related activities, such as the preparation of scripts, data cleansing and the actual migration into Salesforce.
User Acceptance Testing: The greater the testing effort, the less you have to worry about go-live and post-go-live issues. The importance of careful testing is also reflected in this implementation schedule, and the schedule foresees at least two rounds of user acceptance testing (UAT) as well as data migration tests. Here is my testing template.
Training: Switching to a cloud-based CRM solution like Salesforce can be quite a change (and challenge) for your end-users. Do not underestimate the training effort, and try to plan training related activities such as preparing documentation as well as training sessions early in advance.
Go-Live preparation: This implementation schedule covers the key steps for preparing the actual go-live several weeks before the "big date". Activities include the preparation of a communication to organization but also migration activities.
Post Go-Live: The schedule includes the typical post-go live steps such as support and handover to support/operations. Add any steps specific to your organization here, whether it is communication, decommissioning of your legacy system or anything else.
In-house Project Leads: You are the business project lead heading the Salesforce rollout at your company, and you want to get an overview of the steps involved to make sure all critical aspects are being addressed. In this case, the schedule will instantly provide you a clear picture of what needs to be done.
Implementors: In the other scenario, you may already be doing Salesforce implementations and you want to refine your approach and improve your toolkit (templates!). Then this schedule is a great way to see how others in your field are approaching Salesforce implementations.
Adapting the playbook for your project
The schedule provides the framework for a Salesforce implementation/migration. You need to adapt it to your specific project scenario and organizational setup.
Review activities: Review and adapt the durations for the listed activites. The given durations are meant only as a ballpark figure  you need to make your own estimates based on the specific project scenario, the size of your user base, the usage scenarios and other factors.
Add additional steps to reflect your unique migration scenario. For example, if you are migrating from an existing CRM solution such as SugarCRM, your migration approach will be different than if you migration from an Excel solution.
Add interface requirements: If you want your Salesforce solution to talk to your other business applications such as SAP or Oracle ERP, you need to include the necessary steps for integration and interface development in the schedule. Do not forget to create test cases for testing your backend logic.
How the playbook can help you
Getting started and building your roadmap: One of the hardest things in projects like these is — surprise, surprise — getting started: Setting up the project, building a schedule, involving the right people, the kick-off etc. This is where the Playbook can help you. Instead of building a project plan from scratch, you simply use the included project plan and adjust it to your specific project, which will save you lots of time!
Making sure you've covered every step: Have you thought about all the steps necessary to get through the implementation without major problems and ensure a smooth go-live? Use the Playbook as your baseline to ensure you've not missed anything which will bite you later.
Ask better questions: Going into the project prepared and with a good overview of the process, you'll be able to ask better questions during workshops, allowing you to work more effectively with your internal team and your implementation partner. The topical outline included in the Playbook gives you the key topics to discuss for each of the areas such as Account and Contact Management, Lead Management, Opportunity Management, Campaign Management and Territory Management.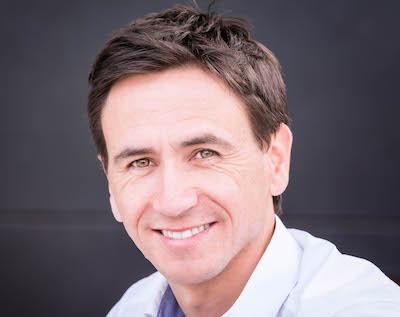 Hi, I'm Adrian Neumeyer, founder and CEO of Tactical Project Manager. I have been working as a Senior IT Project Manager for the past ten years. Today my focus is to help people who manage projects — people like you! — by providing practical tips and time-saving tools. Connect with me on LinkedIn.
Do you have a question about the playbook?
Just submit your question here and I'll get back to you:
Got a question about this product?
Ask your question here!
I usually respond within 24 hours, except on weekends.
Get the Salesforce Implementation Playbook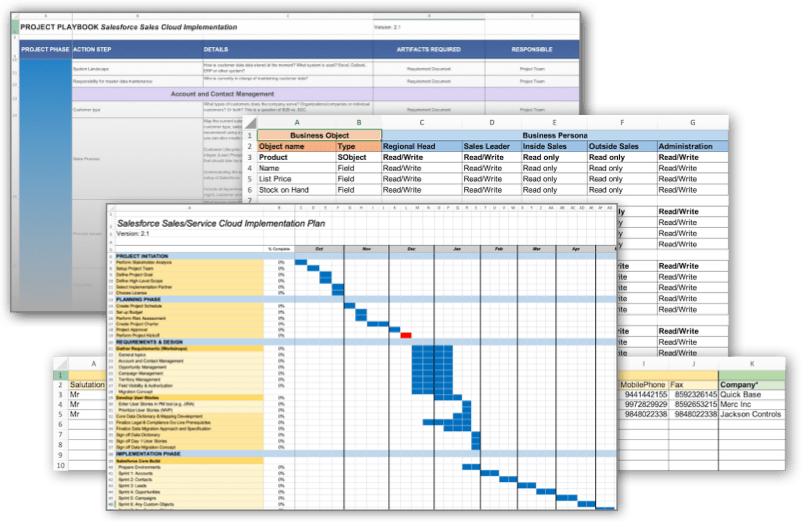 Project: Covers a complete Salesforce Sales/Service Cloud implementation including migration from a legacy system
Included sheets: Project Playbook, Project Schedule, Migration Templates for Accounts/Contacts, Leads, Products and Pricing Data, Test Case Template, User Permissions Template
Phases and steps: With project phases action steps within each phase of the implementation
Format: Excel file (you will get a download link)
Build in collaboration with a team of experienced Salesforce implementation specialists
No risk: 30-day money-back guarantee if you are not satisfied
Secure payment via FastSpring
Contact form for support and questions