Implementing SAP Business One: How to make the project a success, even though it's hard
Create a project plan you can trust — using our downloadable project plan template built by a SAP Business One implementation expert.
A tall man walks into the conference room.
Looks at me.
"So you are going to make our lives easier?"
A hesitant grin on his face.
I can feel the sarcasm.
Lorenzo, a man in the late fifties, is part of the project team representing the company that we are bringing onto SAP Business One.
His realm: The company's massive warehouse.
As the Warehouse Manager – a role he has held for over 25 years – Lorenzo is managing a team of 20 warehouse workers who all work towards the same goal: to keep the goods moving at all times.
This SAP project has stirred up Lorenzo's familiar territory.
Like a tsunami.
He was made 'Logistics Process Owner' in the project. This means he has to tell the SAP consultants how the company would like to run its logistics operations in the future.
It's a huge responsibility.
You could think Lorenzo enjoys the responsibility.
That he's happy about the dynamics brought about by the project
But he is not.
Like most of his colleagues, Lorenzo is following the system migration with a very distinct feeling:
Fear
Fear of not knowing what's coming.
What will the new system feel like?
Will the team still be able to run their business well? Keep the production running? Deliver on their promises to customers?
As a leader of a team, Lorenzo is particularly worried the impact on his team.
How will his workers respond to the new system?
How will his workers respond to the new system?
Will they throw in the towel out of frustration?
"I HATE SAP! I CAN'T DO MY JOB!!!"
Lorenzo and his team have been managing their work entirely with email and Excel.
And now they have to use this new fancy "system".
It's no surprise that Lorenzo is afraid.
I can totally relate to Lorenzo!
Because think about it:
A Business One rollout means drastic changes for end users
You are completely changing the way people do their work.
Before the transition, people had a lot of freedom in their processes:
The warehouse team manages the company's 8'132 pieces inventory in their self-built Excel tool. If the company released new products, the warehouse manager simply keys in the details like price, category, weight, etc. into the sheet.
Engineers maintain their parts lists and BOMs in Excel. Sharing a BOM with the production or sales team is as easy as sending an email with the Excel BOM attached.
The lady from accounting creates all invoices in Word. If a customer asks for a correction – the indicated price is not correct or the tax code has changed – she just modifies the Word file and – voilà, here is your correct invoice!
But now you come along as the Implementation Lead.
And you are forcing people to use this rigidly controlled and unforgiving ERP system where your permissions are restricted to the absolute minimum, where every transaction is logged, and where your supervisors and your CEO can look into your data and evaluate your performance.
It's no surprise that employees don't start dancing and shouting in excitement when they walk into the Business One project kickoff.
"Oh Lord, thank you for blessing us with this wonderful Eeeh Arr Peeee system!"
On the contrary.
You are more likely to experience frustration, fierce resistance to change, people withholding information that you desperately need as well as dirty games by department heads and other warlords who want to jeopardize the implementation.
So the question is:
How do you still deliver a successful project, even though it's hard?
How to win the hearts and minds of end users?
What's the 'trick'?
You have to be as prepared as a high-wire artist crossing the abyss below on a tightrope — 1'300 feet in the air
What keeps the artist alive and up in the air isn't his skill.
It's not his gear.
It's not his understanding of wind conditions.
It's this, that keeps him alive:
CONFIDENCE
Confidence in his own ability to make it to the other side, come what may.
Without this extreme conviction, our artist wouldn't get past the first 2 feet.
How can you apply that lesson to your project?
And how does confidence allow you to deal with all the challenges you will face in a Business One implementation?
The thing is:
When you KNOW what you are doing …
… When you have a plan …
… When you are confident about the project …
… BECAUSE you have a plan
Then your users will be confident too!
The great thing is:
You don't have to create a project plan for your Business One implementation from scratch.
At the time I am writing these lines, SAP Business One has been implemented at more than 60,000 companies. What does that tell you?
It means there is tremendous experience out there from these rollouts. Experience that you can access, because the Project Managers who came before you have learned lots of lessons from these projects.
Now I suppose you don't want to go looking for a Business One rollout veteran yourself.
That's why I have prepared a project plan template for you.
I built the Busines One Project Plan Template in a combined effort involving a team of true Business One 'stars' – highly experienced delivery leads with a long track record of delivering successful system transitions to Business One for the most challenging clients.
The project plan template captures the learnings and best practices gained from dozens of successful SAP Business One implementations completed over the past 10 years.
Read on to learn more about the project plan template:
The SAP Business One Project Plan
This is a complete project plan for an SAP Business One implementation, ready to be downloaded by you at the end of this page. The plan provides you with a detailed roadmap for your project, featuring a complete implementation cycle with detailed steps. From project initiation to requirements gathering (known as business blueprinting in SAP jargon) to system customization, testing and data migration up until go-live. You will not find a more complete and detailed project plan on the web.
The project plan comes as an Excel file with tasks arranged in sequential order and presented as a Gantt chart. Activities are arranged in phases, with detailed activities within each phase. The project plan also shows who is responsible for a particular activity: the customer/key users, the SAP consultant or the Project Manager.
The purpose of the plan template is to save you time. Tons of hours. Because you don't have to create a project plan from scratch. You start with a template that was prepared by a team of project managers with decades of experience in SAP implementations and a track record of delivering ultra-smooth transitions to Business One – with happy customers.
The SAP Business One Project Plan Template also includes a technical checklist covering both software and hardware requirements:
A must-have activity in every SAP Business One rollout: The blueprinting sessions, which serve the purpose of gathering the detailed requirements with your business users
The SAP Business One Project Plan Template covers an entire real-life implementation. Over 400 detailed activities outlined in an adaptable Excel sheet.
Who is the project plan template for?
I built the project plan template and questionnaire with two groups in mind:
Implementation Consultant: You are heading the technical implementation of SAP Business One for a client, and you have little or no experience managing Business One rollouts. You want to deliver a great experience and a successful project, and you want to be sure you don't miss any step during the long path from project initiation to go-live. Then the Business One Project Plan is for you because you will get direct access to the playbook long-term SAP PMs use to implement Business One.
Client-side Project Manager: You have been appointed the Business One Project Lead within your organization. You want to get a feel of how a rollout of SAP Business One is structured and what the major activities and milestones are. Equipped with this knowledge, you are able to create a resource plan for your business departments, giving your coworkers a chance to plan ahead and balance project work with operational duties. If these are your goals, this project plan is for you!
Adapting the Business One Project Plan To Your Scenario
This project schedule is supposed to serve as a foundation for planning your SAP Business One rollout. You will need to adapt it to your specific needs and circumstances:
Review the list of modules: The schedule assumes the implementation of the entire SAP Business One suite, including production and other processes. Remove the rows for the modules you are not planning to introduce.
Adapt task durations: The specified durations should only be regarded as a rough guess. Your durations will be very different! Please make your own estimates based on the specific project requirements, the size of the user base, the implemented modules and other factors.
Migration scenario: Add additional steps for your individual migration scenario. The migration approach and effort depend on what system you are migrating from and the number of data records to be migrated (both master data and transactional data).
Custom interfaces: Are you planning to link your SAP Business One system to any other business applications? For example, to a Warehouse Management system (WMS) or a production planning system? Then you must include the necessary steps for interface development and interface testing in the schedule. Remember also to create relevant test cases to test the backend logic!
Do you have a question about the project plan?
Got a question about this product?
Ask your question here!
I usually respond within 24 hours, except on weekends.
I'm committed to providing you with highly useful and practical materials to help you in your work. If you feel the project plan is not what you were looking for, I am happy to return your investment within 30 days after your purchase. Just reach out via the contact form.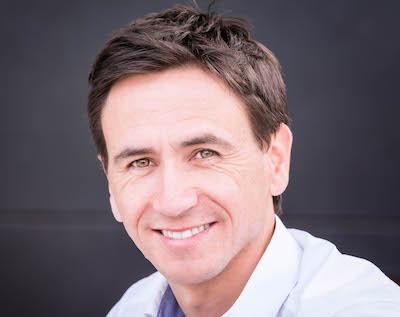 Hi, I'm Adrian Neumeyer, founder and CEO of Tactical Project Manager. I have been working as a Senior IT Project Manager for the past ten years. Today my focus is to help people who manage projects — people like you! — by providing practical tips and time-saving tools. Connect with me on LinkedIn.
SAP Business One Project Plan Template
A complete plan for a Business One rollout. 400+ steps on a one-page Excel.
A complete playbook template for a typical SAP Business One implementation (covering all modules)
High-level phases as well as detailed steps (400+ steps in total)
Built together with a team of Delivery Leads with a track record of successful Business One rollouts
30-day money-back guarantee if you are not satisfied
You will get an email with a download link
Secure payment via FastSpring, a US payment service provider
Contact form for questions and support