These are the Project Management Excel Spreadsheets I use EVERY DAY to manage high-stakes projects
Join me on a tour of my Project Template Pack — a complete set of spreadsheets for planning and managing all aspects of a project - including timelines, tasks, cost, risks and customer requirements.
Hi, I'm Adrian, founder and CEO of Tactical Project Manager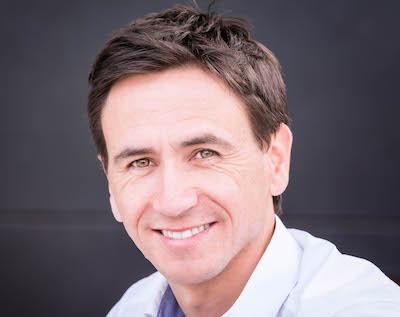 I have been managing projects in the corporate sector for more than 10 years. Mostly large IT implementations such as SAP rollouts but also finance, engineering and logistics projects involving a diverse group of team members located in different timezones. In 2017 I started Tactial Project Manager to share the strategies and tools that enabled me to deliver intense projects with success. Read more about my story
Just need a particular template? Click on the Template Title and you'll get the the template page.
What people are saying about the templates
"Your templates save lots of time as opposed to chasing the organization to provide the application tools. — Wally R.
"Another project manager encouraged me to buy your template pack. It proved incredibly useful at managing my day-to-day involvement in many projects."
— Brandon B.
"I planned out the budget for a very large project in just one hour, normally this would have taken me all day." — Jessica F.
"I've been using your templates for a while now — they have been absolute lifesavers!" —Richard S.
My goal is to provide you with the best tools to help you succeed in your job. If you feel the templates are not what you were looking for, I'm are happy to return your investment within 30 days after the purchase. Just contact me via the contact form.
Can I use the templates in Google Suite?
No, the templates are designed exclusively for Microsoft Office
What if I'm not happy with the templates?
If you feel that the templates aren't what you were looking for, I'm happy to return your investment within 30 days after your purchase. Just send me a note via the contact form.
What are the licensing terms?
You can use the templates also for commercial purposes. This means you can share them with your team members and clients at no additional cost.
Are the templates restricted in any way?
No. You can add as many entries as you like, and there is no password protection.
Can I adapt the templates to my needs?
Sure. There are no limitations. Add your own logo, add more columns etc.
I have another question about your templates. How can I contact you?
Send me your question via this form:
The Project Template Pack: Manage your projects confidently in Excel, Word and PowerPoint
You will get: Project Timeline, Gantt Scheduler, Project Budget, Risk Log, Stakeholder Analysis Template, Project Dashboard, Project Charter, Change Tracker, Task Tracker, RACI Matrix, RAID Log, Requirement Specification, Kick-off deck, Lessons Learned Workshop Template
One-time payment. No ongoing charges.
"Your templates proved incredibly useful at managing my day-to-day involvement in many projects."
Used at world-class companies like Apple and Amazon
No limitations of any kind, no password lock

Completely editable and customizable

No license restrictions:

Share the files with your team and clients

File formats: Excel, Word, PowerPoint
30 day money-back guarantee if you are not satisfied
Secure payment via FastSpring, a US payment provider
You will receive an email with the templates as a ZIP file
Got a question about this product?
Ask your question here!
I usually respond within 24 hours, except on weekends.