Warehouse Setup Project Playbook
Don't miss any step: This project plan created by a logistics specialist provides you with a foundation and playbook for your warehouse setup project.
Hello and welcome,
I'm Adrian Neumeyer, the Founder of Tactical Project Manager and a former Project Manager with a decade of experience leading high-stakes projects in the corporate sector, including IT, finance and logistics projects.
You have just landed on my Project Plan database: A repository with downloadable reference project plans for various common project types. All project plans have been created by proven experts with extensive hands-on experience in the respective field.
On this page, you can learn more about the Warehouse Setup Project Plan.
The Warehouse Setup Playbook
Are you leading the efforts for establishing a new warehouse for your company? One that will meet the future capacity needs of your organization? Then this project plan is for you. It provides you with the key steps to be taken and the important questions that must be answered.
This plan includes detailed steps for the following work packages/project phases:
Project Initiation: During the initiation phase, your main focus should be on refining the project goal, assembling the project team, defining the warehouse requirements (both strategic as well as operational requirements such as space, loading/unloading facilities) and profiling your current product portfolio and inventory.
Warehouse Planning: This project phase includes all activities you must perform to end up with a warehouse setup that meets your current and future capacity and process needs. Activities include designing the warehouse layout, selection of the WMS (warehouse management system), specifying the racking system, utilities planning and more.
Execution Phase: This phase of the warehouse setup plan covers the actual implementation and setup of the warehouse: Gathering of the necessary permits and other paperwork, setup of equipment including racking systems, hiring and training of personnel, definition of operating procedures and the build-up your product inventory.
Evaluation: The project plan closes with steps to evaluate the effectiveness of the project and to identify potential process improvements that can be implemented in the short and long term.
You will not just get a project plan. You will get all of the following materials with one purchase:
The playbook shows you the recommended process for this type of logistics project. It lists the project phases along with the specific activities to be performed and deliverables to be created along the way. To give you a better understanding of the dependencies, we have also listed the prerequisites for each activity.
Sample item from the playbook: During project initiation, you will have to do a product and inventory profiling. This involves profiling of products based on their classification, dimension and weight. The prerequisite for this step: Product Master list, historical volume of data on sales, historical volume of products for inbound and outbound. This activity should be handled by your Inventory Management responsible.
UPDATE: The Warehouse Setup Playbook now also lists the relevant group you need to involve for each activity. For example, Warehouse Operations, Inventory Management, Safety Officer or your Management
Warehouse Setup Project Plan (Gantt View)
This is a Gantt View of the playbook in spreadsheet format, with all high-level and detailed steps in sequential order. You can use it as a template for your project and extend it with the steps specific to your scenario. This Excel-based schedule with its weekly layout has served me well in my projects, because it's both easy to share and easy to understand. You can manage the entire warehouse setup project in Excel and without having to wrestle with MS Project …
Warehouse Layout Checklist
The warehouse layout is the essential deliverable and key document that must be created as part of the warehouse project. The warehouse layout determines the performance and reliability of the facility and its processes.
To assist you in coming up with a suitable warehouse layout, we have also included a Warehouse Layout Checklist. It lists and explains the factors and parameters you need to take into account for a good layout.
Relocating your warehouse?
Do you have a question about this project plan?
Got a question about this product?
Ask your question here!
I usually respond within 24 hours, except on weekends.
I'm committed to providing you with highly useful and practical materials to help you in your work. If you feel the project plan is not what you were looking for, I am happy to return your investment within 30 days after your purchase. Just reach out via the contact form.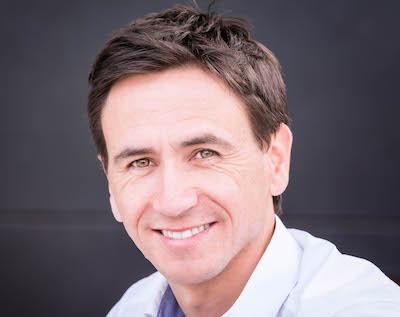 Hi, I'm Adrian Neumeyer, founder and CEO of Tactical Project Manager. I have been working as a Senior IT Project Manager for the past ten years. Today my focus is to help people who manage projects — people like you! — by providing practical tips and time-saving tools. Connect with me on LinkedIn.
Get the Project Plan Template for a Warehouse Setup
Includes: Warehouse Setup Playbook, Project Plan + Warehouse Layout Checklist
A complete playbook for a typical warehouse setup
High-level phases as well as detailed steps (40+ steps in total)
Created by a Logistics Operations expert with a track record of delivering smooth warehouse operations for major companies
30-day money-back guarantee if you are not satisfied
You will get an email with a download link
Secure payment via FastSpring, a US payment service provider
Contact form for questions and support