Wireless Refresh Project Plan Template
Don't miss any step: This project plan gives you a proven playbook for your Wireless Refresh Project.
What is motivating your Wireless Refresh Project?
Replace end of life equipment: Your wireless infrastructure has been in place for a decade and you are concerned it is going to break any time. You need to upgrade to the latest technology, also because your current equipment is running out of support.
Allow new use cases: Your management wants to go all digital and wireless, but your current infrastructure simply doesn't provide the necessary bandwidth. Therefore, you want to upgrade to more recent equipment so that you can do all the things you have in mind.
Keeping up with technology: There may not be an actual need for an upgrade of your network equipment. You just want to get the latest technology to keep up with wireless cards installed in the devices of your users. Modern access points provide more bandwidth through better spatial coverage, resulting in faster speeds for file transfer, teleconferencing and video streaming and thus a better user experience.
Office relocation: You are moving into a new building and you can't take your existing networking equipment with you, or the access points just don't work in the new building. Time to redesign your wifi from scratch.
Whatever the reasons may be for you …
You want to start off in the right way.
With the right knowledge and correct assumptions.
Because the thing is:
A staggering number of wireless upgrades end up NOT delivering what they were supposed to deliver.
Yep.
They basically fail.
Slow download speeds keep driving people nuts.
Devices frequently lose signal, frustrating the hell out of users who just want to get through their conference call or finish their class.
"Oh, we can't connect …"
IT departments getting swamped with tickets.
Tens of thousands of dollars down the toilet.
Why do these projects end up not being successful?
Wireless Upgrades: Don't make these mistakes
1. Replacing only wireless equipment
A common mistake is to upgrade only wireless equipment without looking at the complete network architecture. For example, the most state-of-the-art  2.5 GHz access points may not bring any significant performance improvements if your network is being bottlenecked by a network design that was already in place (which uses for example 1-Gigabit links between network switches).
2. Believing More Access Points = Better
Intuitively, it makes sense: More access points results in a better signal. Only that this is not true, at least not entirely. In a poorly designed wireless environment, as your users roam through the environment, their wireless NIC constantly bounces between access points in close proximity to one another because the wireless NIC wants to communicate with the access point with the best signal strength. Your users will experience a drop in performance! 
[Did you know: Some of the better access points have wider reach, meaning you'll need to install fewer devices, do less wiring, while at the same time providing a stable and fast connection no matter where users are located.]
3. Failing to take into account future growth
Many organizations do not consider how their wireless network will be used in the future. Wireless upgrades are performed under the assumption that usage will remain unchanged. But then a few years out, the organization may again face performance bottlenecks again. And the user base may not have grown, but there may be simply more devices competing for the same amount of bandwidth.
So the fact is: Wireless upgrades are not as straightforward as it may seem.
There are quite a few pitfalls you can run into, and steps that are easily missed.
How do you ensure a successful wireless upgrade?
You follow the playbook from somebody who has done a successful wireless refresh project.
And that's exactly what you'll find on this page:
A complete playbook for a wireless refresh, delivered as an Excel-based project plan that you can download here.
You can learn more about the project plan here:
The Wireless Refresh Project Plan
The project plan gives you a complete breakdown of steps for a typical wireless refresh project, as it would be conducted for a corporate office, a school or university, government buildings or other public facilities.
The plan covers the following high-level activities:
Initial discovery
Project Management (Pre Project Start)
Project Management (After Equipment Arrives)
Inventory Documentation
Environment Recreation
Configuration of Wireless Controller
Configuration of Access Points
Test and Prepare for Deployment
Project Management (Pre-Install and Deploy)
Deploy and Test (On-Site)
Project Management (Post Project)
For each of these high-level steps, the project plan gives you detailed, actionable steps that need to be carried out by the involved parties: These can be the networking service provider, the client or the project manager. The spreadsheet also shows the responsibles for each activity.
Screenshots of the Wireless Refresh Project Plan
You will get a detailed overview of all the steps from A-Z for a typical wireless network refresh project, as it is performed for an office building, school, university or public/government facilities.
10 Tips for a Successful Wireless Upgrade
1. Design the wireless network based on 5 GHz coverage at -65 dBm across the entire floorplan do not design for 2.4 GHz.
2. Know the products you are suggesting and the cost of hardware support. While the bottom line always matters, a cheaper access point in the product line may be nearing end-of-life/end-of-sale/end-of-support. Knowing this information will allow you to offer devices that will have a long lifespan in the user environment thus cutting down on costs in the future.
3. Know the environment you are designing for by visiting the site (if possible) to determine wireless saturation that may be introduced into the environment by nearby businesses/residences.
4. Ask about the life cycle of the devices used on-site. If devices are cycled out frequently, there is more of a chance where newer devices may come onto the network w/ features that the current wireless network cannot support. Design accordingly.
5. Understand application usage and workflow of the users in the environment as well as the wireless devices that will be used. Knowing this will allow you to properly spec the wireless equipment based on the needs of the users.
6. Know how many clients will need to utilize wireless network and plan accordingly for high density areas like an auditorium or gymnasium where you may need to place multiple access points into an area to accommodate many users.
7. Ensure current PoE switches can handle the access points being spec'd. Some PoE switches may not provide enough power to get the most out of each access point. Some access points will drop in performance in order to power up at a lower wattage. If the PoE is insufficient, PoE injectors may need to be purchased for each access point.
8. Be mindful of cost but don't be cheap. Pitch the correct design. A few extra dollars for a superior product will provide less of a headache and stability for the end users.
9. If possible, utilize a hardware-based wireless LAN controller for ease of management and the ability to configure a plethora of settings that will allow you to optimize the wireless network for the current environment.
10. Use a professional wireless survey tool.
Meet Tommy Webb, Network Engineer and Wireless Expert
Computer networking is complex, wireless is even more complex. Only few people know the factors that guarantee a robust and future-proof wireless network design.
Therefore I'm so happy I met Tommy Webb, a network engineer with decades of experience in IT and computer networking. Tommy created the project plan that you can download here.
"Hi, I'm Tommy Webb. I am a network engineer with 24 years of experience in IT. My background started in the United States Military where I learned routing and switching fundamentals. After 4 years in the Military, my first job in the public sector was for an ISP where I handled configuration of the network for T1 circuits and DSL. While working for that ISP we built a vast Fiber to the Home network for our clients. We were one of the first in the country to do so. After a 10-year stint at the ISP, I moved back home and began working for an MSP where, for the last 10 years I've been designing, configuring, securing and maintaining wired and wireless networks for small to medium sized businesses, some large ones, healthcare and school districts."
If you want to work with Tommy and get help with your wireless project, just drop me a line and I'll put you in touch.
Hi, I'm Adrian, CEO of Tactical Project Manager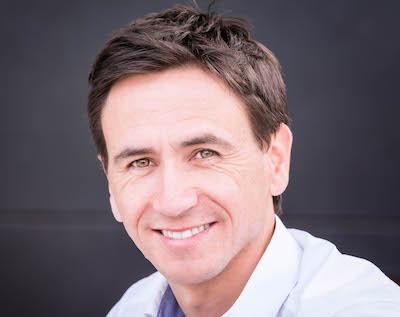 As an IT Project Manager I have been leading large corporate projects for more than 10 years. In 2017 I started Tactical Project Manager to share tips and tools to help people deliver high-stakes projects with success. Today I work with other Project Managers from all industries to create more helpful materials such as the Sample Project Plans you can find here.
We are committed to providing you with the most useful and time-saving materials to help you in your work. If you feel the project plan is not what you were looking for, I am happy to return your investment within 30 days after your purchase. Just send a message.
Frequently Asked Questions
What scenario does the project plan cover?
The project plan gives you a complete breakdown of steps for a typical wireless refresh project, as it would be conducted in a school, government office, university or in company office facilities.
I have a question regarding wireless refreshes / upgrade projects
Send me a note. I am happy to put you in touch with an experienced network engineer.
What format does the project plan come in?
The project plan comes in Microsoft Excel format. You can easily import it to Google Sheets.
Is your payment process secure?
Yes, we use FastSpring, a very reliable and secure US-based payment provider.
What if I'm not happy with the plan?
If you feel that the project plan is not what you were looking for, I'm happy to return your investment within 30 days after your purchase — no questions asked. Just send me a note via the contact form.
I have a question about the project plan. How can I reach you?
Send me your question using this form:
Got a question about this product?
Ask your question here!
I usually respond within 24 hours, except on weekends.
Get the Wireless Refresh Project Plan
From Project Initiation and Planning, Requirements Gathering, Device Configuration, Test and Deployment to Go-Live
Complete Project Plan for a Wireless Refresh/Upgrade Project
Built by a Network Engineer with a track record of delivering large-scale wireless infrastructure projects with success
High-Level Phases: Project Initiation and Planning, Requirements Gathering, Device Configuration, Test and Deployment, Closing
With detailed steps within each phase (50+ steps total)
Microsoft Excel file (Google Sheets ready)

30-day money-back guarantee if you are not satisfied
You will receive an email with the project plan attached
Secure payment via FastSpring, a US payment provider